15 Apr
WFM Support Services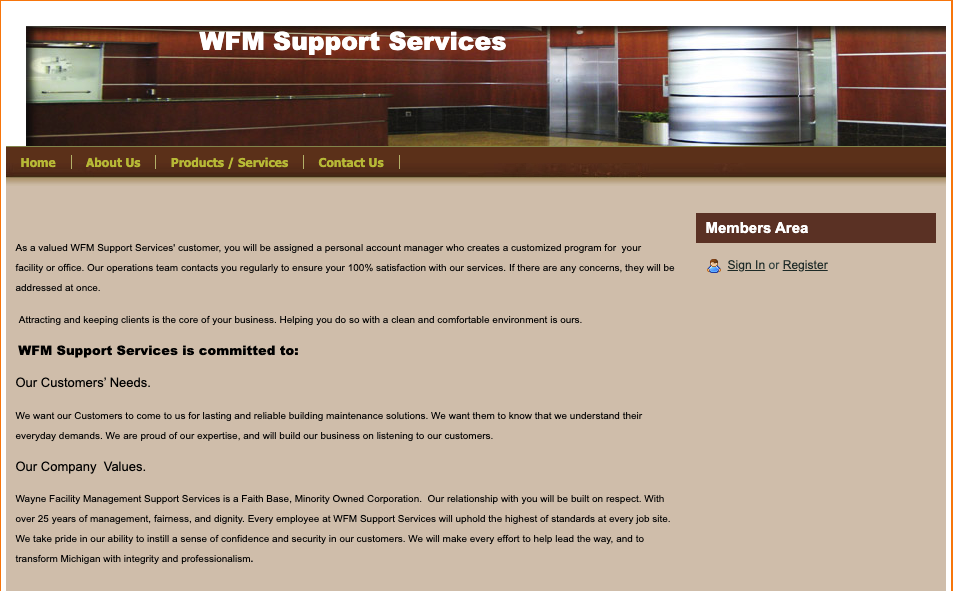 As a valued WFM Support Services' customer, you will be assigned a personal account manager who creates a customized program for your facility or office. Our operations team contacts you regularly to ensure your 100% satisfaction with our services. If there are any concerns, they will be addressed at once.
Attracting and keeping clients is the core of your business. Helping you do so with a clean and comfortable environment is ours.
WFM Support Services is committed to:
Our Customers' Needs.
We want our Customers to come to us for lasting and reliable building maintenance solutions. We want them to know that we understand their everyday demands. We are proud of our expertise, and will build our business on listening to our customers.
Our Company Values.
Wayne Facility Management Support Services is a Faith Base, Minority Owned Corporation. Our relationship with you will be built on respect. With over 25 years of management, fairness, and dignity. Every employee at WFM Support Services will uphold the highest of standards at every job site. We take pride in our ability to instill a sense of confidence and security in our customers. We will make every effort to help lead the way, and to transform Michigan with integrity and professionalism.