11 May
Weeks' Meat Market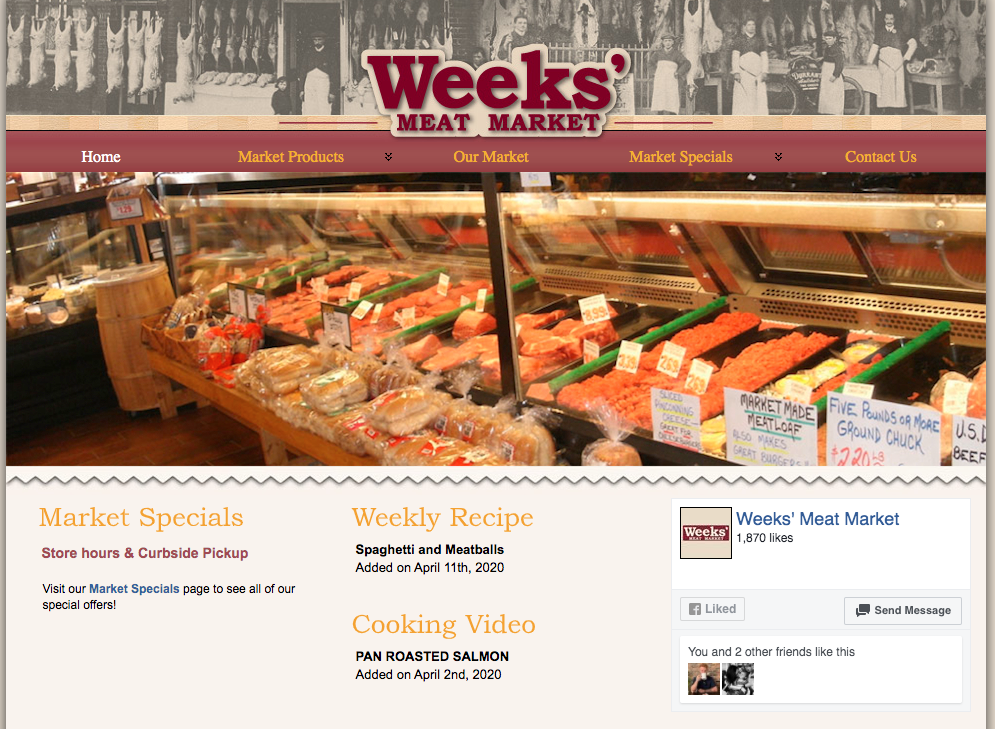 Weeks' Meat Market was opened in November 2007. The Weeks family has been serving the Richmond area and southeastern Michigan with quality fresh meats since the early 1900′s.
The original company was founded by Ray Weeks and was a slaughtering operation, killing both private (custom) livestock as well as livestock bought at auction and from local farms. Weeks Food Corporation is also located in Richmond and is a wholesale distributor of high quality Beef, Pork, Poultry and Seafood serving large grocery stores as well as local markets accross Michigan and Toledo Ohio.
Weeks Food has always serviced local "walk in" trade at the wholesale facility. However, in 2007 we decided to open a full service "Old Fashion" style meat market offering a full variety of fresh meats, seafood and deli items to better serve the community.
Weeks Meat Market as well as Weeks Food Corporation is a proud supporter of our community and is delighted in contributing to and participating in many local events and supports many of the fine organizations. We are happy to support the community that supports our meat market.