20 May
Warner Landscape & Sod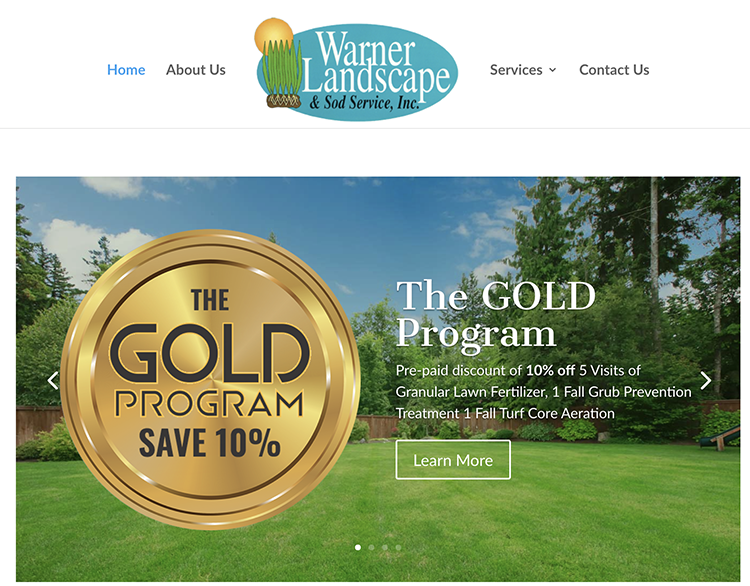 Our Vision / Goal:
At Warner Landscape & Sod it is our goal to establish a long term relationships with our clients that will provide them with the results they seek. We obtain this relationship by making customer service our number one priority. Transparency, Honesty, and Communication are the keys to any successful relationship. At Warner Landscape & Sod we realize that we are in a "Results" oriented field and that is why we have the philosophy of "TREAT EVERY CUSTOMER AS THE WAY YOU WOULD LIKE TO BE TREATED, AND TREAT EVERY LAWN AS IF IT WERE OUR OWN!!!"
How Do We Meet Our Customer's Vision:
At Warner Landscape & Sod we know that no two lawns are the same and that is why it's essential to provide the highest quality products, at the proper times. The services we offer are focused on maintaining the overall health of your lawn, not just one aspect of it.
Professional / Qualified Employees:
Not just anyone can work at Warner Landscape. Our team consist of individuals that are Certified Commercial Applicators registered with State of Michigan Dept of Agriculture. Our employees are consistently evolving in their education when it comes to staying abreast of what's going on in the Turf Care industry. Our team understands how important your home is to you and that is why we'll treat you and your lawn with only respect and dedication.