06 May
Uncle Peter's Pasties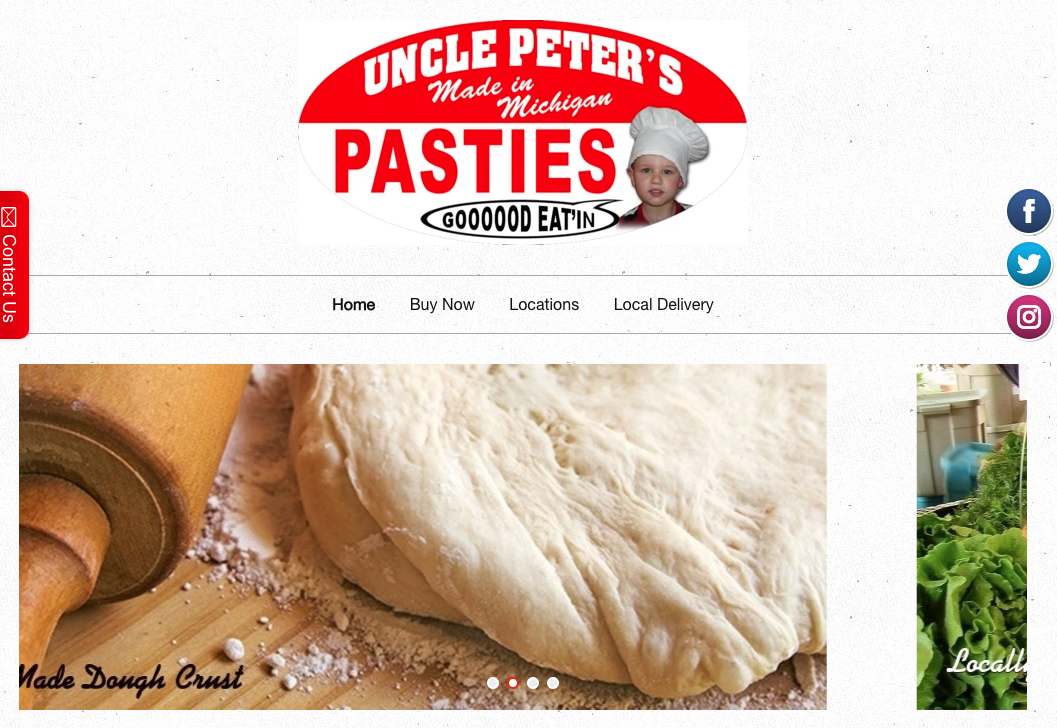 Uncle Peter's uses an original pastie recipe that has been passed down from generation to generation but with a healthy twist
All our pasties are 3/4 lb and made with free range, grass fed, antibiotic, and hormone free meat,  just like they were back in the day.
We also take great pride in only using locally grown organic vegetables. So I guess you could say, we are the only ones truly using an original recipe.
Uncle Peter's Pasties is delicious real food with a label even your kids can read.
*Check out our gluten free and coconut oil crust pasties.