23 Apr
Tri-Chem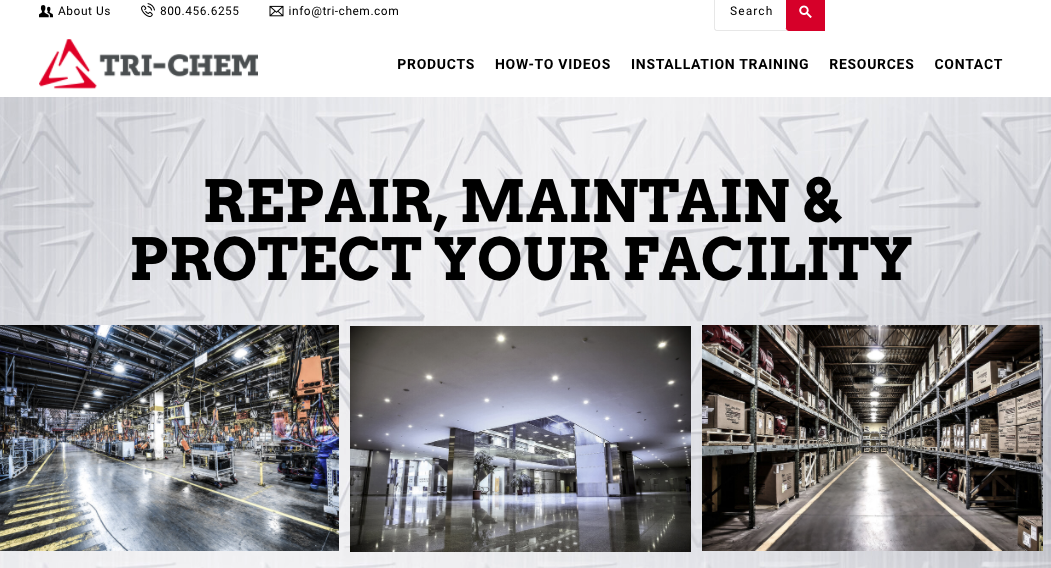 At Tri-Chem, we don't believe in being average, doing the bare minimum, or clocking out at 5 p.m. We love challenges, giving a little more than necessary, and sticking around to make sure your problem is solved.
We say "bring it on" when companies have a problem they think can't be solved-because we've seen it all and our products have Repaired, Maintained and Protected it all! Tri-Chem is a group of passionate people that gets fired up about putting our expert guidance, field and time-tested products, and just-in-time delivery to work for the customer.
We don't just sell products—we are experts at guiding our customers to the most cost- and time-effective solutions for meeting specific application requirements. We have the science, experience, and industry expertise to develop some of the best field and time-tested coatings and sealers, degreasers, tooling, and safety products on the market. The only products we offer are the ones that perform. Period.
Tri-Chem is an organization with a laser focus on providing complete solutions and top-notch customer service. Why? Because we are experts at Repairing, Maintaining and Protecting your Facility. It's as simple as that.