16 Apr
Travis Coffee Shop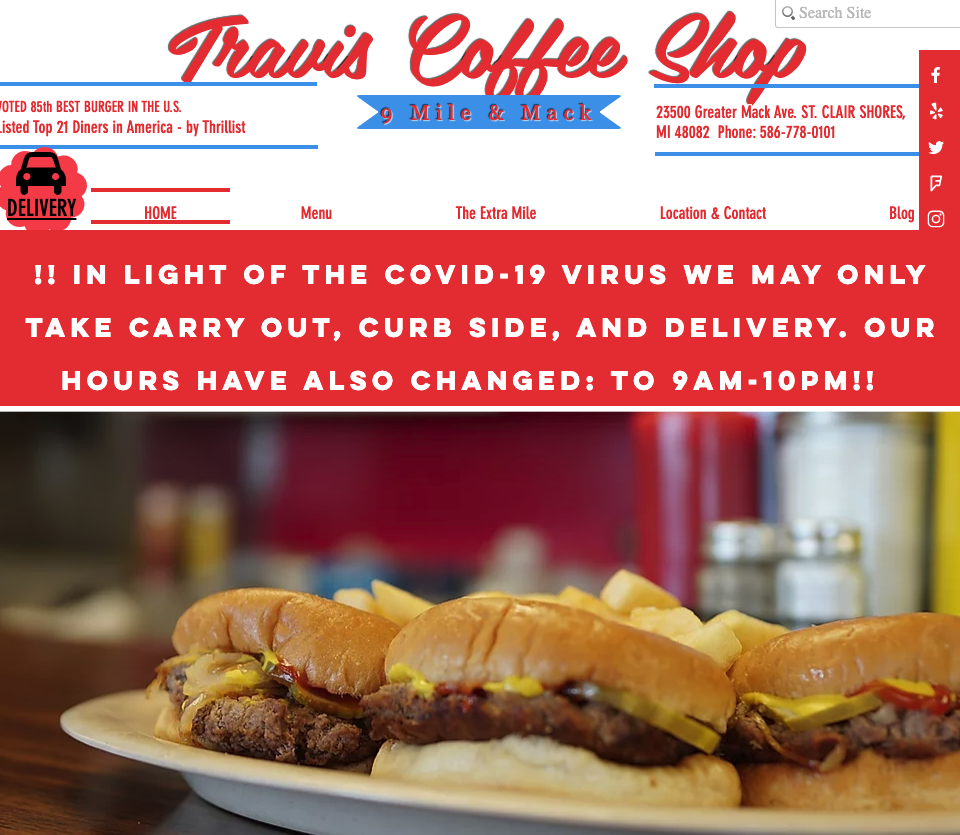 Our Hamburger meat is fresh, never frozen, and delivered atleast 5 times a week to ensure a consistant level of freshness. Other precautions made to ensure our food is fresh: homemade soups made every day by our staff, along with our very own Ranch dressing
Over the course of fifty years with the help of our loyal customers we have earned an astonishing reputation for our burgers, from our famous Sliders to the 1/3 lb "5×5" and we have earned many titles both within Michigan and the entire country.
Channel four "Dine in the D" , We have also been listed in the top 21 Diners in America.
Up late, or super early? Or out with friends for the night? Travis is the perfect place for you. We ar open 24 hours every day except sundays. We also serve breakfast 24 hours. (we close sunday at 10pm and open again on monday at 5am) to see establishment hours click here!