15 May
Toarmina's Pizza, Canton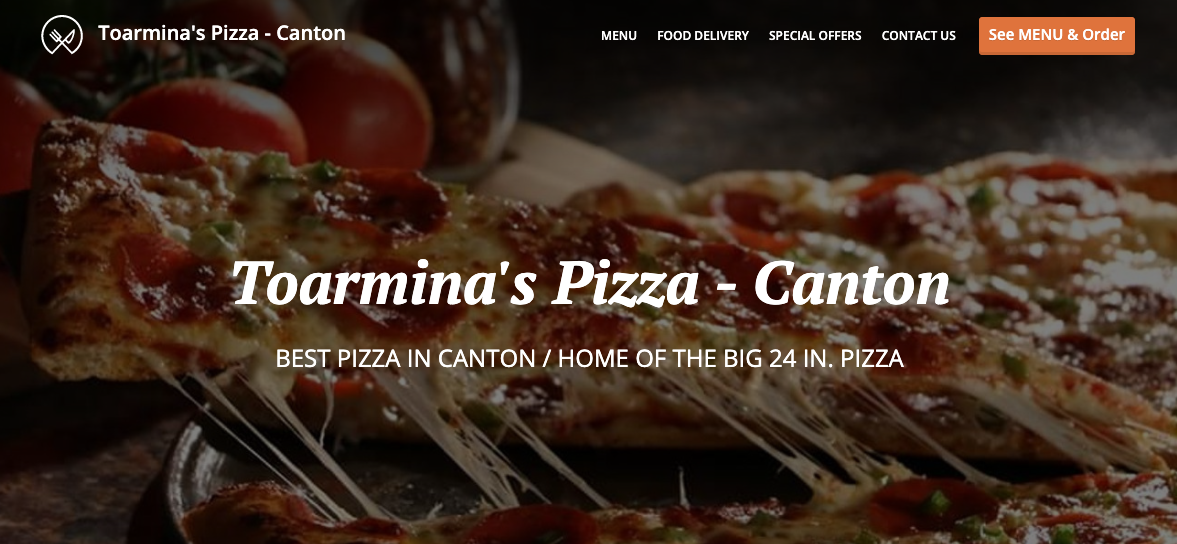 Toarmina's Pizza, Canton is a Family owned, Small Business Restaurant known for BIG 24″ Pizza, Flavorful Wings, fresh Salads, Oven baked Subs, Cheesy Bread, and Meals like Lasagna, Cheesy Mostccioli and more.
The key to our success is simple: providing quality consistent food that taste great every single time.
We thank you from bottom of our hearts for your continued support.
Let's have Pizza today!!!