22 Apr
The Shoe Store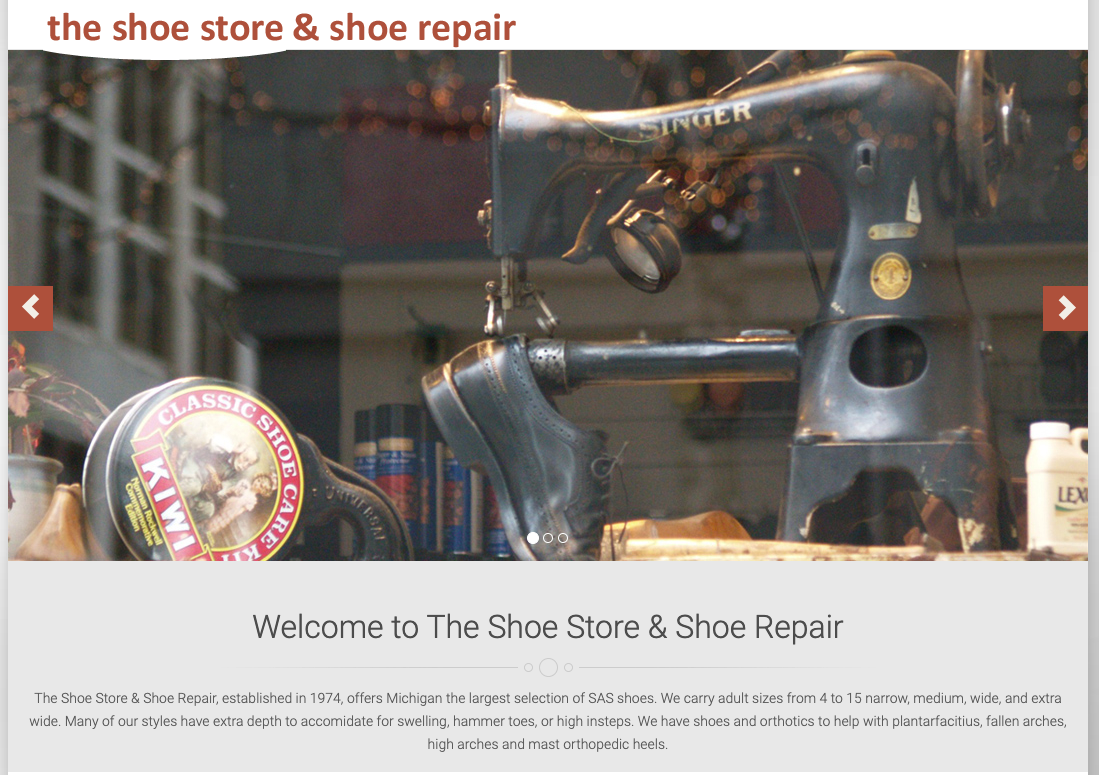 The Shoe Store & Shoe Repair, established in 1974, offers Michigan the largest selection of SAS shoes. We carry adult sizes from 4 to 15 narrow, medium, wide, and extra wide. Many of our styles have extra depth to accomidate for swelling, hammer toes, or high insteps. We have shoes and orthotics to help with plantarfacitius, fallen arches, high arches and mast orthopedic heels.
To provide the highest quality craftsmanship, the best customer service possible every day, with every customer, and with every pair of shoes. We rebuild your shoes with materials that are the same, or better than the original materials. Worldclass workmenship, and the best customer service.
We repair all footwear, purses, and leather products. As well as all Mast othropedic work and modifications as prescribed.
The major services we offer can be found on the lists below. If you've any questions about repairs not listed, feel free to call us!