29 Apr
THE MYSTIC CURIO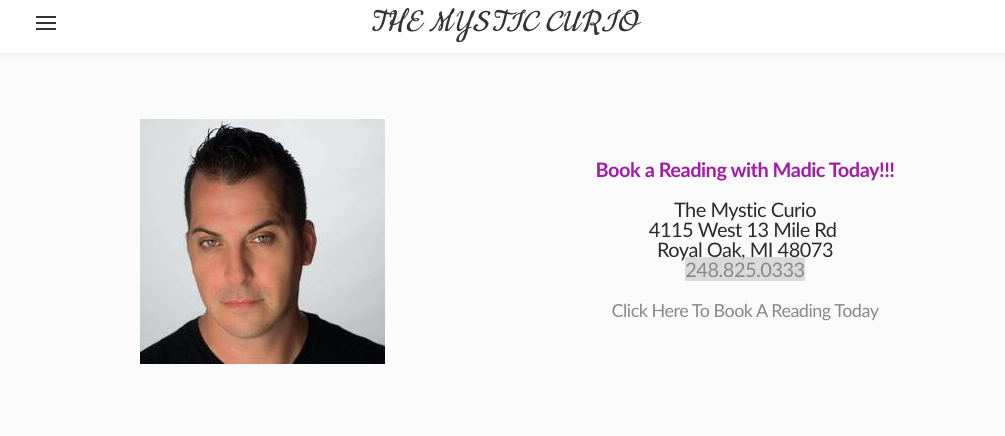 Get Professional Psychic Service for Solving Real issues that Really matter to You.
For almost a decade Madic has consistently achieved extraordinary results while assisting discerning clients worldwide.
​During your psychic reading with Madic, no concern of yours is off-limits.
​
Madic's appointments are spiritual consultations that employ extrasensory perception.  We require clients to enter into their appointments how they would with any mainstream professional whose job is helping them.
​One reading with Madic and you will be enlightened with the knowledge your'e seeking. Using his unique abilities he will advise you through everyday obstacles to guide you to a better future.