06 May
The Detroit Bus Company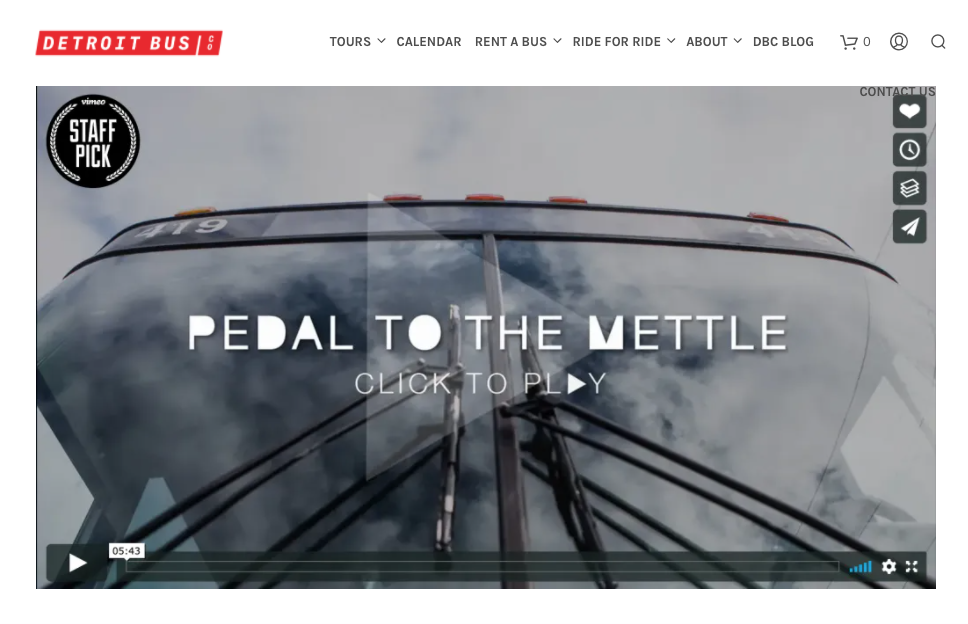 We are stuck. Really stuck. I mean as a city.
Our public schools aren't running properly. The crime rate is getting better but it's still nowhere close to good. Above all that, the public transportation system takes hours to navigate even they even run a route to your neighborhood. Dude. That's a bummer. So we bought a bus and did what we could.
Our mission is to get every Detroiter a ride where they need to go. Bar none.
That's why we started The Detroit Bus Company in 2011. The DBC stands for connectivity. We're growing roots to every neighborhood in the city to build a grassroots system to increase access for all the citizens of our city.
Whether that's a simple ride to school, work or a lap around town to explore opportunities and see new things; a ride can be a powerful thing.
We started giving free rides to Detroit students in 2012 as a way to increase their access to the system of resources available to them outside of their neighborhoods. With one 24-seater bus, we gave 5,711 rides during the 2012-2013 school year.
In 2016, we launched Ride for Ride. We're building a better tomorrow for Detroiters through a simple idea: When you ride a DBC bus, you're giving someone in need a ride where they need to go.
Our story is only just beginning. Hop on and take part in a transit revolution.