29 Apr
Studio 5 Salon & Spa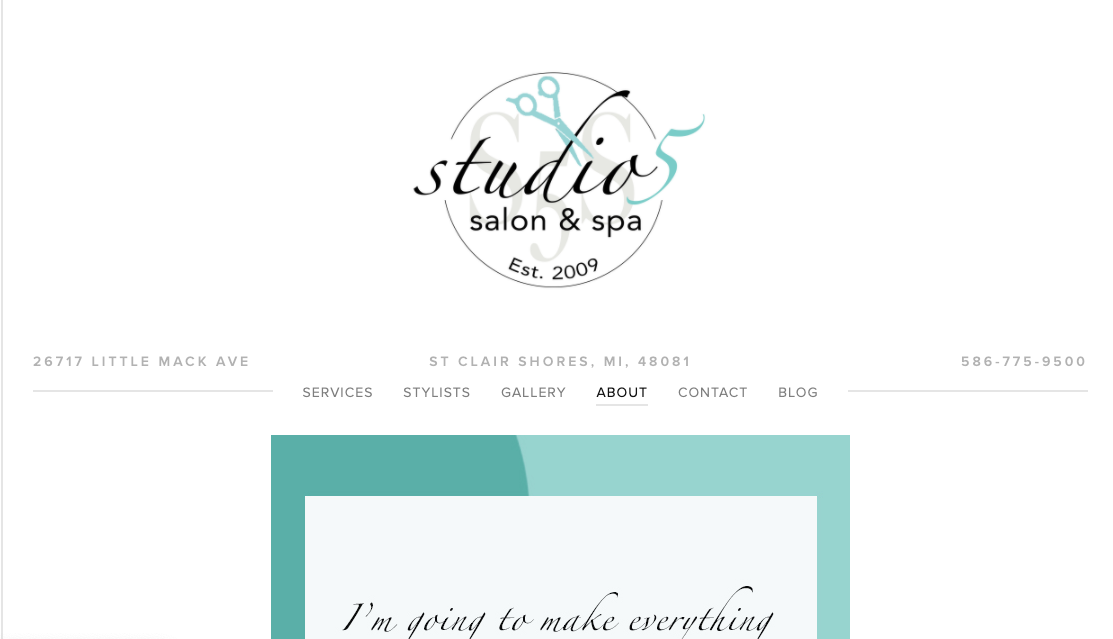 Studio 5 Salon was established in April, 2009 by Kate Ritter – a native of St Clair Shores. Kate graduated from a local cosmetology school almost 15 years ago, and prior to opening Studio 5 she worked at some of the busiest salons in the Metro Detroit area. Always aspiring to challenge herself, Kate opened Studio 5 Salon with just two chairs. Over the years her salon has more than doubled in size and has increased its scope, becoming a full-service salon with spa services.
Anyone who knows Kate knows that she's an incredibly warm and social person, well-known and well-liked throughout the St Clair Shores/Grosse Pointe area. Her goal is to provide her stylists opportunities to challenge themselves and continuously learn, and to provide her clients with exceptional service in a welcoming environment.
Studio 5 Salon is located in the prestigious St Clair Shores landmark known as Ardmore Park Place. Ardmore Park is a beautifully maintained property that houses a cafe, banquet facilities, a yoga studio, two salons, and retail stores.