19 May
Stan's Market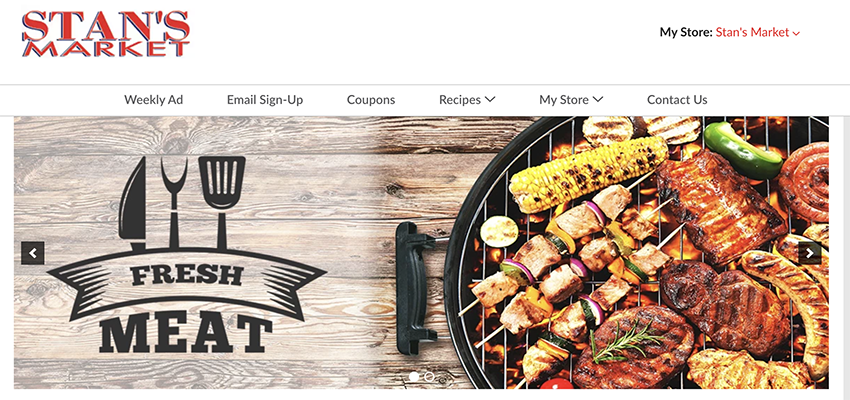 Stan's Market
We hope you like our new website! You can browse through the current weekly ad. Please make sure to sign up to receive periodic emails from us with special offers. We have a recipe database where you can choose from hundreds of delicious choices! If you are a fan of coupons, visit our coupons page where you click and print your way to savings!
We are committed to providing our customers with freshness, selection and service. Our goal is to make your trip a pleasant experience!
Selection and Service
Try Stan's homemade Kielbasa sausage, our fresh rotisserie chicken— which is sure to please—and any one of our delicious selections of meats such as beef, pork and chicken for all your meal planning needs. Visit our deli and choose from our selection of fresh salads to compliment your meal. Stan's also has a Beer/Wine Cave with a complete and extensive selection of beer and wine. We are sure you will find a price and selection that fits your budget!