20 Apr
Srodek Hamtramck Sterling Heights Polish Markets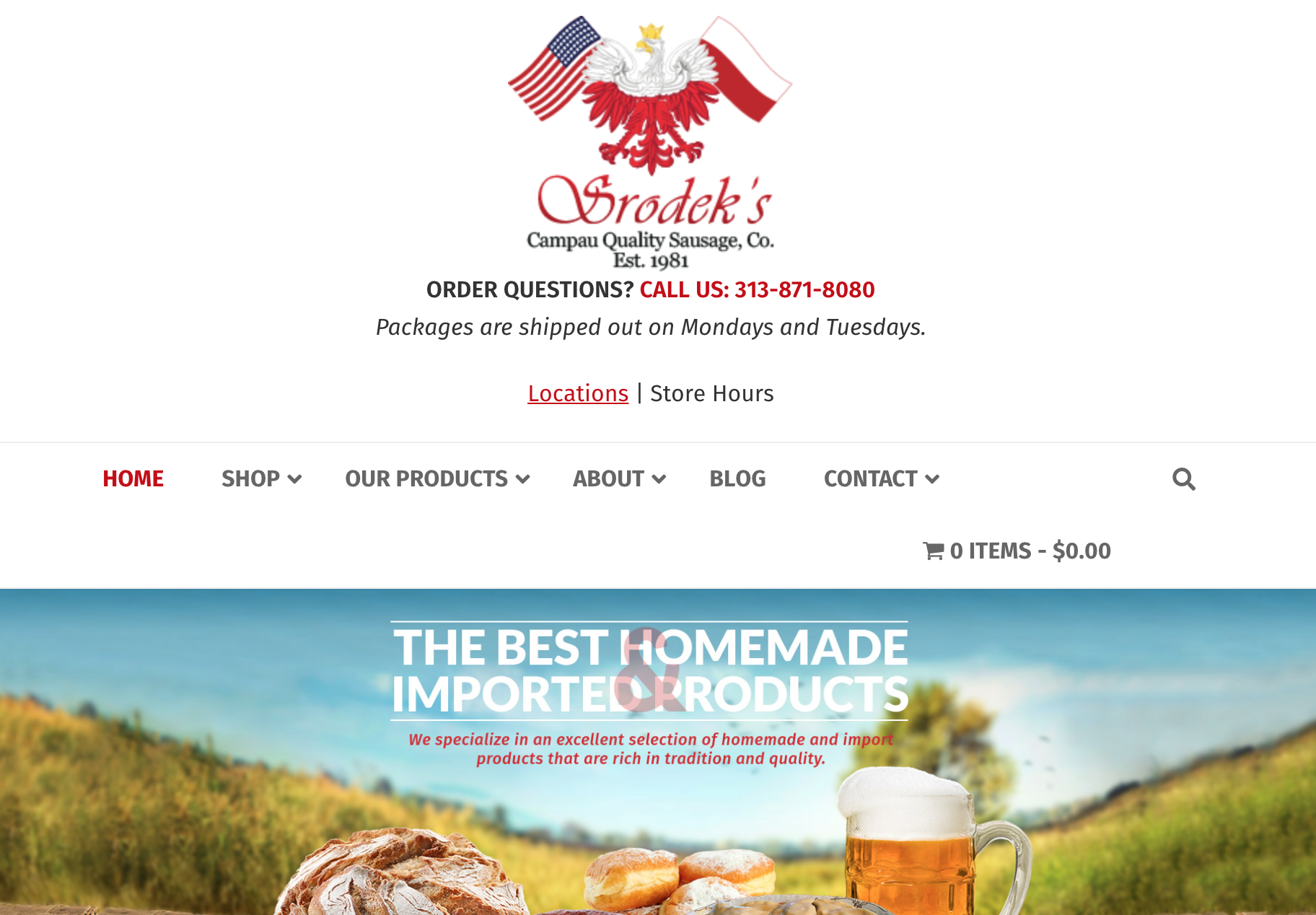 Srodek's Campau Quality Sausage Co. is a second generation family owned and operated business located in the heart of the immigrant community of Hamtramck. We specialize in an excellent selection of homemade and import products that are rich in tradition and quality. Since our opening in 1981 the demographics of the city have shifted, a great amount of the Polish and European community moved to the suburbs of Metro Detroit. We see this as a great opportunity to provide our products to those that have moved outside of Hamtramck. There are a limited number of authentic Polish and European markets in the area and there is a high customer demand for our homemade products. The new location will offer a comfortable place to relax and enjoy excellent food and quality products.
Our Mission
Srodek is committed to providing a slice of Polish and European tradition in the Metro Detroit area. We offer our customers the best homemade and imported products at an affordable price.
Quality Products
We are known for the excellence of our food products. When someone mentions Srodek's, they automatically think quality. We use the best cuts of meat and the freshest ingredients.
We are the producers and manufacturers of our products. This makes us stand-out in comparison to other similar markets, which import all of their smoked meat from Chicago, Illinois. We carry on the traditions of our Polish heritage in the way we prepare and make our homemade food products.
In addition to store-made pierogi, soup, and cake by the pound, Srodek's also carries locally manufactured Dearborn lunch meat and imports from Poland.
New Location OPEN NOW April 1, 2020
Our new location will feature a restaurant covering nearly 5,000 square feet with an indoor/outdoor patio and an in-house microbrewery. The new Srodek market, will cover 5,900 square feet, which will include a state of the art production facility, and offer a one of a kind shopping experience. The new location will also include a European style bakery, truly a one of a kind experience.
Based on the distinct superiority of our products, Srodek's will provide excellence in a one-stop shopping and dining experience.
This will be the second location for Jozef Srodek (son of Walter and Marianna), who has operated a successful family owned business for over 30 years. Srodek's Campau Quality Sausage Co. has played an active roll in the community and continues to support many church organizations through out the Metro Detroit area.
The Polish and European specialties that we all recognize instantly are kielbasa, sauerkraut, pierogi, and stuffed cabbage (Golabki); these make our Delicatessen very unique. Throughout the years Srodek's has been synonymous with quality; producing and offering high quality products to our customers with a Homemade style and taste!