20 Apr
Soulard's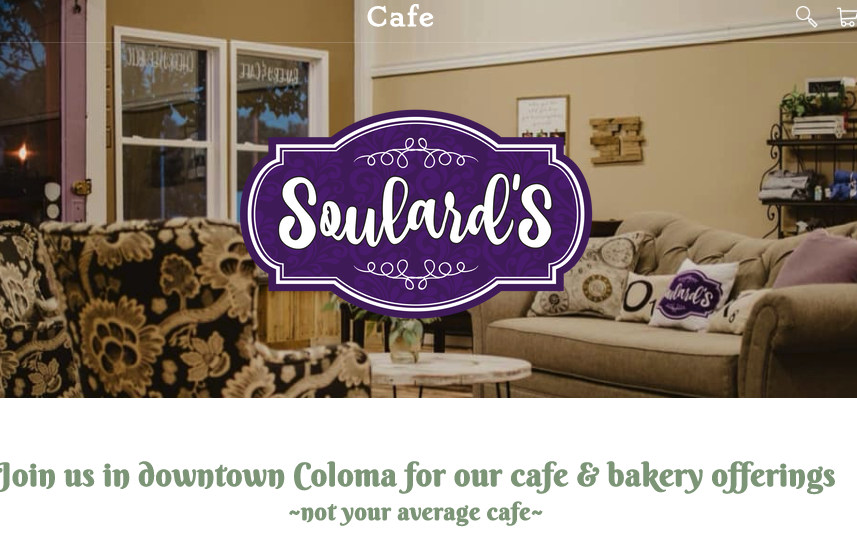 About Us
In our kitchen, the mixer is almost always whirring away, and the ovens always warm. We have dedicated our days and nights to providing you with the most amazing treats you have ever experienced. Yes, experienced. Because this doesn't just about tasting something good, it's the entire experience from start to finish. Our commitment to you is to provide impeccable service, a friendly atmosphere and a sweet treat to indulge your senses in decadent delight. We also offer Bubble teas and Oberweis milk that come in a glass bottle fresh from the farm just like the olden days. Looking for custom cake? We do that too, actually it is what started our business! We recently added a deli menu which gives many great lunch and dinner options. Soulard's cafe is truly your one stop shop to fill your belly with delicious food and drinks!
A Dream Come True & History Repeated
​Soulard's is owned and operated by a local family with deep roots in Coloma area. Owners Taylor (Soulard) and Matt Prestidge opened Soulard's at the present location (126 N. Church St Coloma MI) in late July of 2018. The business started in about 2011 as Soulard's Sweets in an addition built off of their home and Taylor specialized in custom cakes and dessert orders. Over the years, the business continued to grow which meant outgrowing the space. On a whim, they started researching space in the local downtown area. In what seems like a plan that was already in place for them, the perfect building became available at the perfect time. Matt, along with their dads, put in many hours of work renovating the historic building at 126 N. Church St. This building has been in Coloma for over 100 years and has housed a grocery store, a hardware store, a clothing store, a pizza place, the infamous Deli by the Park, and most recently D.W. Hammonds Chocolates.