06 May
Skosh Catering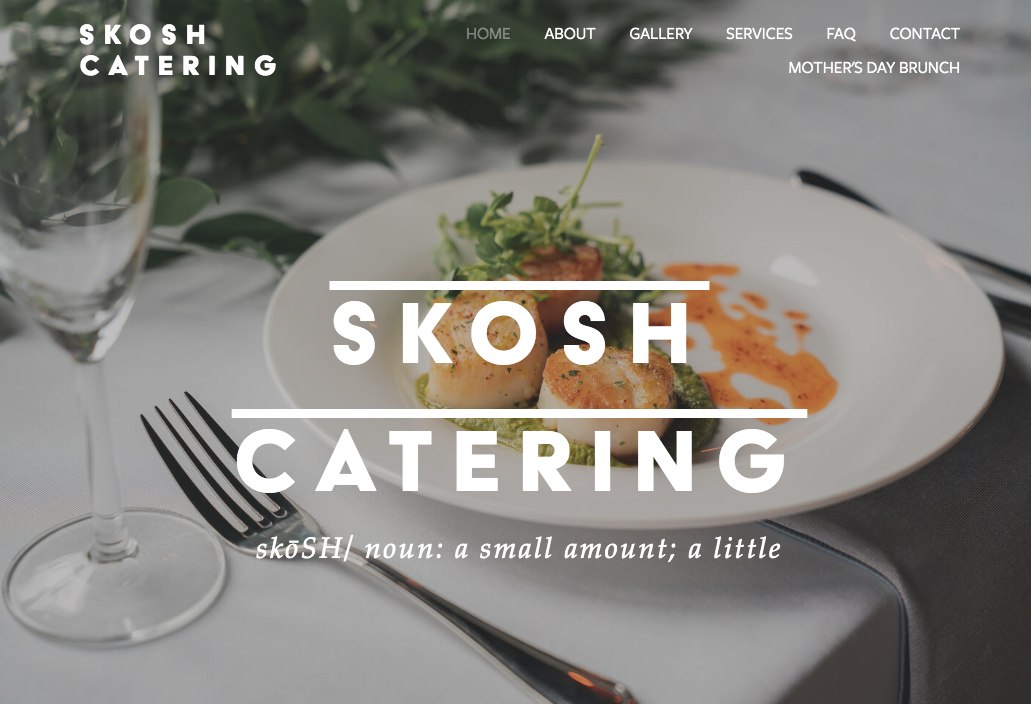 The word "skosh" is a noun that means "a small amount; a little." It is often used in the kitchen as a measurement of an ingredient.
Skosh Catering is a boutique off-premise catering and events company serving the Metro Detroit and Southeast Michigan areas.
From creating a custom menu to planning the details and providing the highest level of service throughout the event, the experienced team at Skosh Catering will create an extraordinary event experience for you and your guests.
A small company with the ability to do big things.
Meet husband and wife team, Kenny and Rachel Carlisle. With over 30 years combined experience in the hospitality industry focused on off-premise catering in Detroit and the surrounding areas, they are shifting the catering industry.