15 Apr
Silhouettes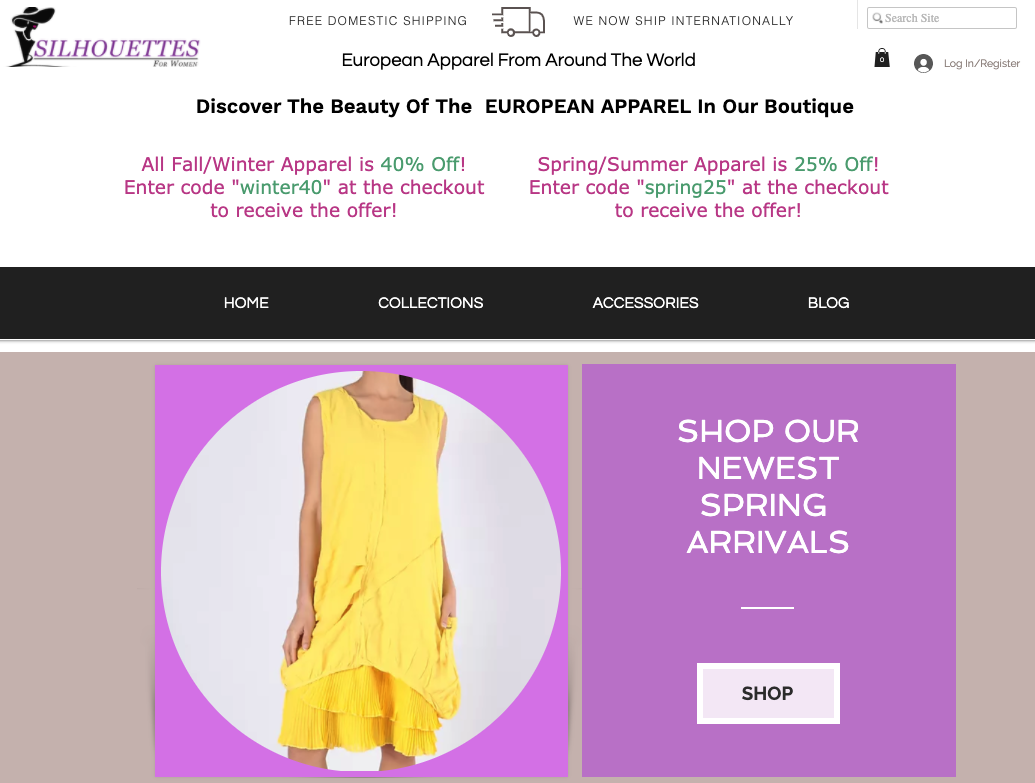 Silhouettes is a Unique and Elegant European Fashion Boutique that helps every-day women find a new look and new approach towards styles that are different and interesting, yet classic enough to last through the years.
Trying new things and taking a chance on truly unique styles will leave them with an experience of transformation and feeling of confidence.
Our ideal customer is a woman who dares to think outside the box when it comes to styles and colors. Woman, who is not afraid to get out of her comfort zone.
We offer European Collections of lesser known brands with highest quality to stand out from the crowd. We put more attention into the product, and not the label, with the best prices offered.
Our unique, yet classic and timeless items will have you making a statement every time while feeling beautiful and looking elegant.
​