29 Apr
Shea Woods Co.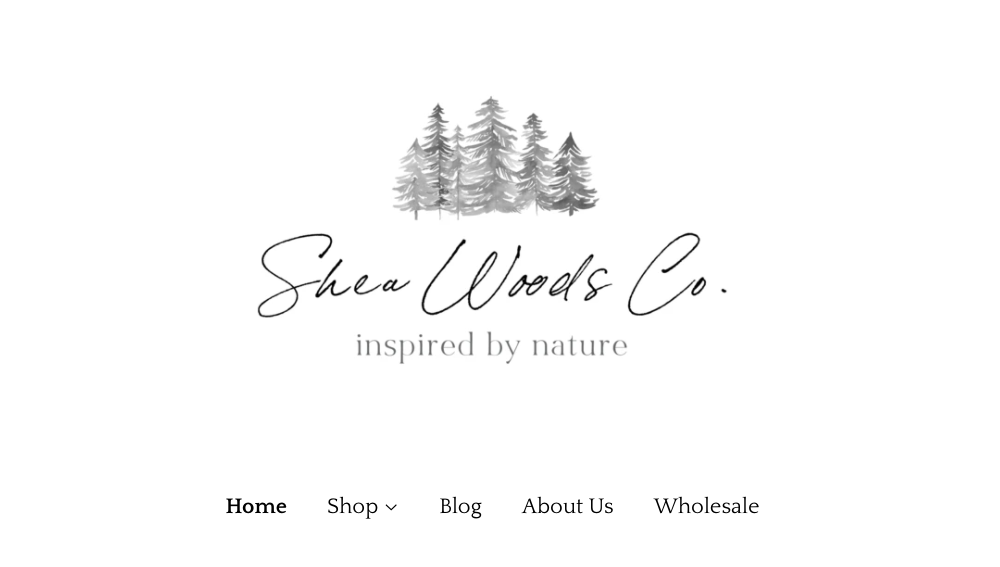 Shea Woods Co. is a small Michigan company that produces soy candles inspired by nature and the beautiful surroundings of our Great Lakes State. We use 100% pure soy wax, zinc-free lead-free cotton wicks, for a pure clean burn. We only use phthalate-free, paraben-free, & cruelty-free, fragrance + essential oils. All of our candle vessels are reusable & recyclable.
Who are we?
Shea Woods Co. was founded by Sam Shea & Andi Shea and inspired by the rural woods that surround each of their homes in Oxford, Michigan and the adventures taken in their lives. They are both moms raising their families in northern Oakland county. They spend as much time outdoors as they can so their kids can too, grow up experiencing & appreciating the beauty of the outdoors.
Growing up, Andi and Sam were immersed into nature by their families. The love of being in the great outdoors stems from how we were raised and their candles help tell their stories and adventures.
Our Scents Evoke Memories
Our four signature scents are from some of our favorite memories of growing up here in Michigan and we couldn't help but share them with the world and take you on our journey too!
Sam and Andi live for a great campfire, amazing company, guitars and sips of bourbon. Our Campfire on the Rocks scent takes us back to each of those memories, times that we hold dear and can't wait for the next.
Or, our Backcountry Pine, one of our favorite signature scents. This is one of the captivating smells of Michigan. Being within the pines, the smell of the needles, stickiness of the sap. As soon as you smell it, it is bound to recall a memory and put a smile on your face!
Our Quiet Canoe, one of our favorite Michigan pastimes. Grab a canoe and float down the river, marvel at the landscape carved by the water! This is Michigan!
Amber Falls places us at the beautiful Tahquamenon Falls in the Upper Peninsula. A gorgeous amber falls, which serves as one of the most people sites in Michigan.
More amazing scents to come!!!!
We love to explore the wilderness of Michigan and want to share our scent journeys with you while keeping it non-toxic & sustainable!
Our company donates 10% of all profits to Michigan conservation & wildlife charities.