22 Apr
Royal Cleaning Services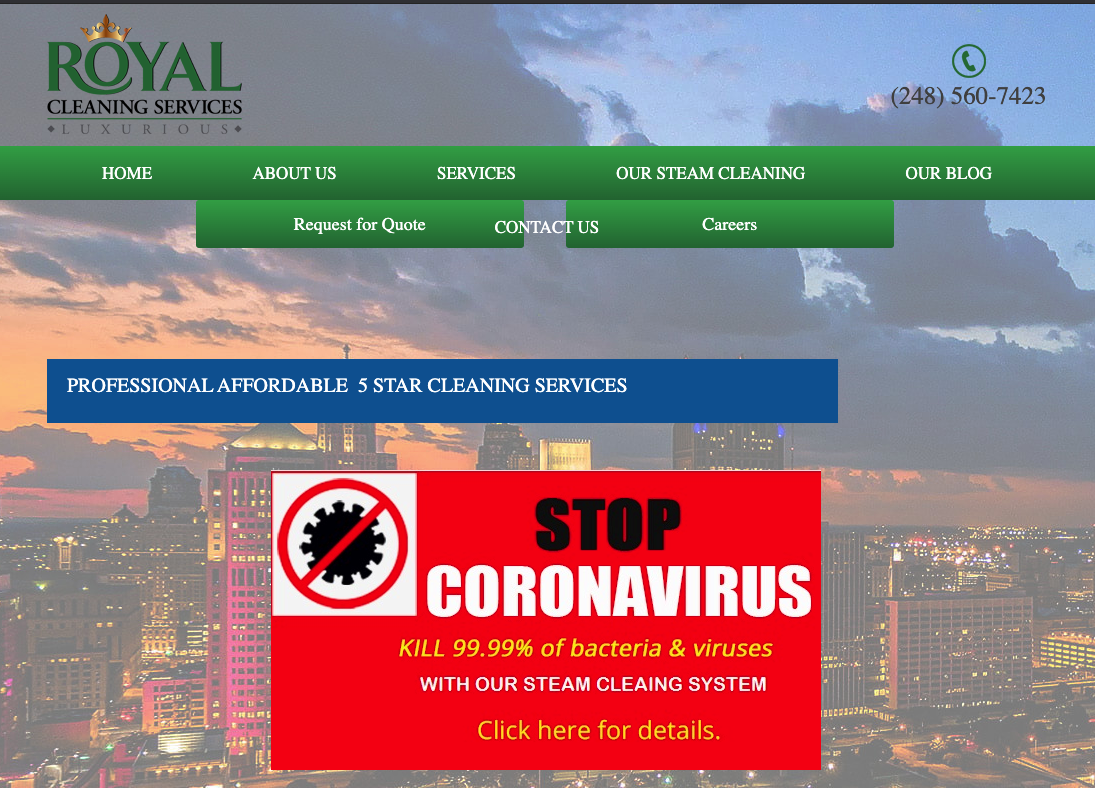 Royal Cleaning Services corporation is a Southeast Michigan based operation that incorporates and focuses on commercial janitorial services using the latest technology. We also offer modern janitorial services such as green and steam cleaning for those with allergic reactions to chemicals and for schools as well as senior centers. That's why Royal Cleaning Services uses state of the art technology to efficiently clean offices, banks, schools, buildings and properties of all sorts.
Our Mission
We at Royal cleaning services have made it our goal to conserve energy and take care of the environment, efficiently clean for our families and provide excellent services.
Our Motto
Royal Cleaning Services will always place customers first and please them to as much of our ability. We will continue to use green based products and cleaning style to ensure the environment is not harmed and your home or property is Luxuriously Cleaned.