06 May
Rochester School of Dance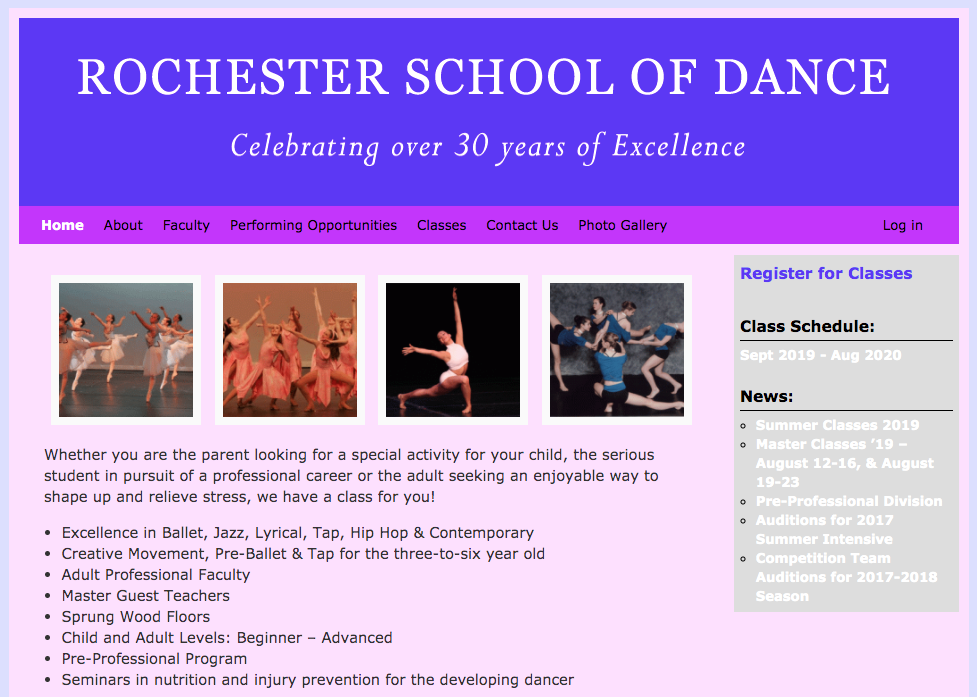 Whether you are the parent looking for a special activity for your child, the serious student in pursuit of a professional career or the adult seeking an enjoyable way to shape up and relieve stress, we have a class for you!
Excellence in Ballet, Jazz, Lyrical, Tap, Hip Hop & Contemporary
Creative Movement, Pre-Ballet & Tap for the three-to-six year old
Adult Professional Faculty
Master Guest Teachers
Sprung Wood Floors
Child and Adult Levels: Beginner – Advanced
Pre-Professional Program
Seminars in nutrition and injury prevention for the developing dancer
Rochester School of Dance is proud to be partnered with Oxford Virtual Academy (OVA). Students enrolled at the Oxford Virtual Academy may obtain academic credit and tuition reimbursement for dance classes they attend at the Rochester School of Dance. Please contact the studio to register or visit http://oxfordvirtualacademy.org for more information.
*Please note, OVA tuition reimbursement may not cover all fees and costs at RSD. Contact the studio at (248) 652-3117 for class availability, tuition and registration fees.