28 Apr
Quality Comfort HVAC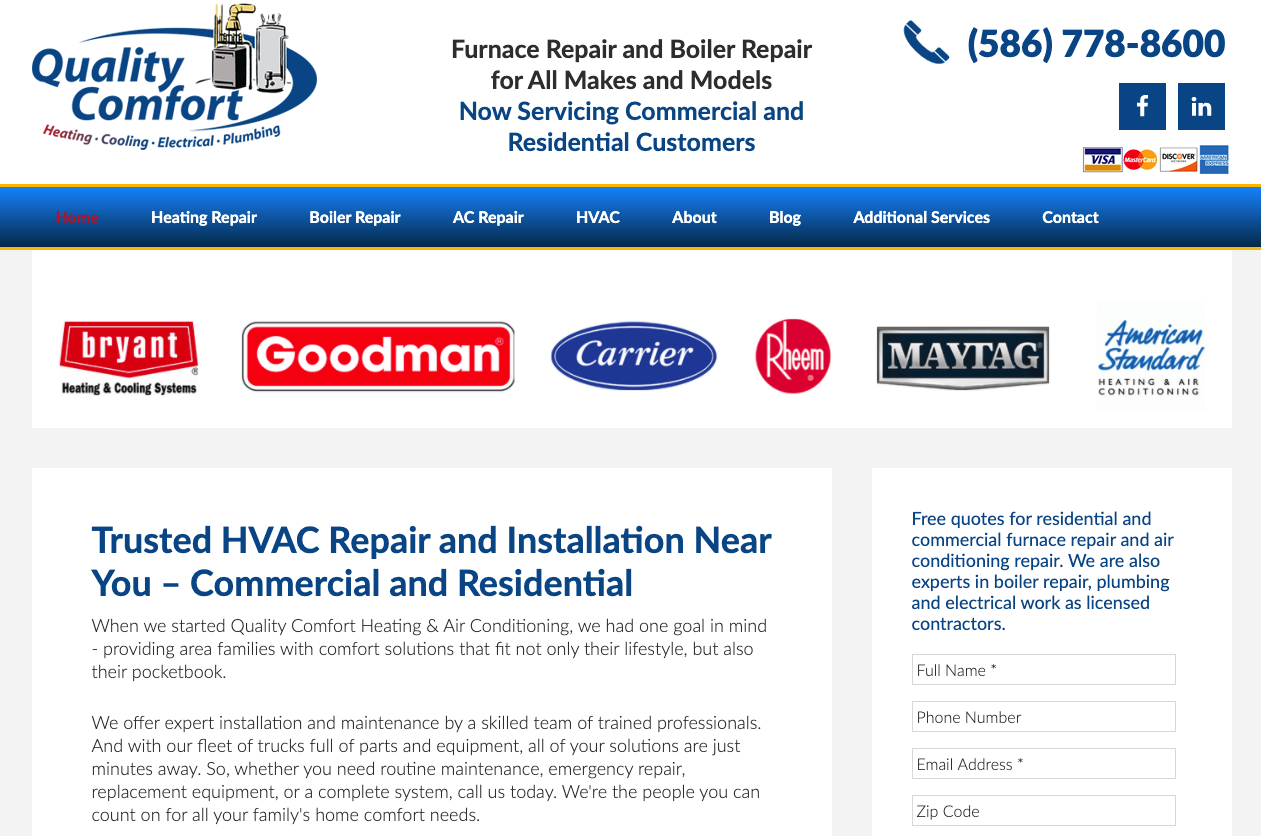 Heating and Cooling impacts your quality of life and your finances. We can help you get the best products and services for your home or business to keep you comfortable and save you money. Quality Comfort has a plumber on staff to make any project flawless and stress free. We are able to install new products or repair any of your plumbing needs. Are you adding an addition to your house or need to update your circuit breaker? Regardless, we will send out our qualified electrician personnel to keep your home or business up today and compliant with code.
Now Servicing All Brands for Furnace Repair and Boiler Repair – We Honor Most Warranties
All labor and parts are 100% guaranteed. Our experienced professionals carry a wide-range of quality parts in their trucks, so your repairs are done as quickly as possible. We only install new, manufacturer recommended parts. We guarantee that our technicians are clean and arrive on time. We also offer free estimates for many services. We will not perform any repairs without your prior approval. No hidden charges!
All AC repair and furnace repair is done by qualified service technicians
HVAC repair, service and installation for all major brands
100% satisfaction guarantee for all residential and commercial repair and installation
Factory authorized warranty for all HVAC brands
Ask about our Preferred Customer Program, SAVE MONEY!
24/7 emergency AC repair and furnace repair service