26 May
Premier Pet Supply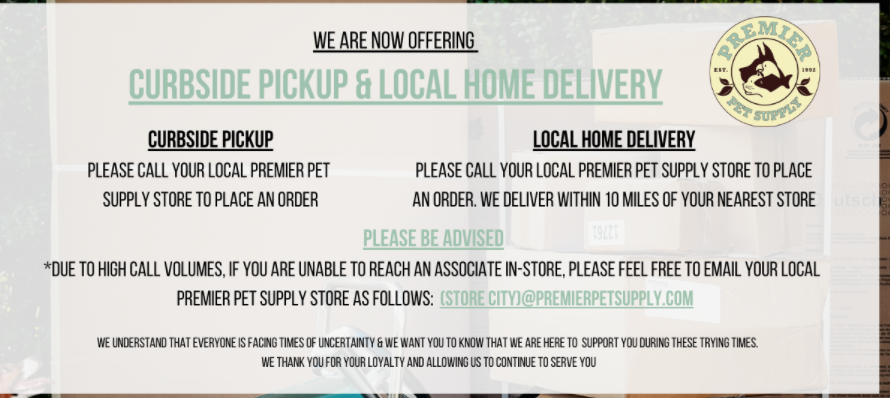 Ray Hesano opened the doors of Premier Pet Supply in the summer of 1992.
Bringing with him years of experience in the grocery business, Ray saw the chance to provide the same clean stores, top-notch service and products to our four-legged friends.
Seizing the opportunity, Premier Pet Supply began its journey of offering quality foods, treats and supplements for pets.
The store quickly became a staple in the Beverly Hills community.
In 1994, Ray's nephew, Mike Palmer, began working the store full time while taking business courses in college.
After graduation, Mike partnered with Ray, and he quickly became the face of Premier Pet Supply — immersing himself in the community by supporting local groups, events and schools.
Mike and his team at Premier Pet Supply strive to treat every customer like family from the moment they walk through the door.
In 2016, Premier Pet Supply expanded its reach, and opened three new locations: Rochester Hills, Novi and Livonia.
Premier Pet Supply's product focus is on natural and holistic foods, treats and supplements for all pets. The store carries many hard-to-find and unique items.
Stop by and find out why Premier Pet Supply has consistently been named 'Best Pet Supply Store' in all metro Detroit!