22 Mar
Pranzo Bags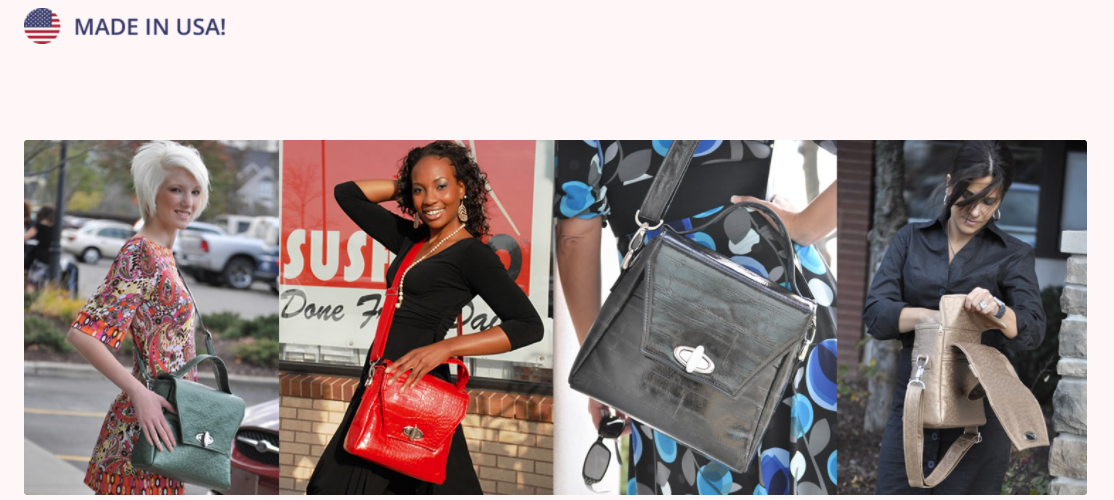 The Pranzo Bag solves the problem of keeping food, beverages, medications, baby bottles, etc. cold when refrigeration is not available.
The Pranzo Bag is stylish, durable and available in a large array of vibrant vinyl colors and textures such as crocodile, ostrich, rattlesnake, quilt, and viper.
It is lined with a new, innovative, patented material that is anti-bacterial and made in the United States. It reflects heat, and will not rip or wear out like many other insulated bags.
• Sewn in compartments keep the ice pack and aluminum bottle in place.
• Once the ice pack is frozen the contents will remain cold for over 10 hours.
• The Pranzo Bag can be carried two ways by using the short handle, or the long, adjustable cross-body strap.
• The back pocket can hold an I-Pad, reading material, cell phone, etc.
I invented the Pranzo Bag because I could not find a lunch bag that appealed to me or had the features that I incorporated into my bag. When I saw first-hand how many plastic bags, paper bags, and plastic bottles were being thrown away every day, I decided to make mine eco-friendly as well.
Using the Pranzo Bag eliminates the need to use plastic bags, paper bags, or plastic bottles. That's what makes it eco-friendly.
I did the research and found that for every high-quality, reusable bag a person uses it will eliminate an average of 1,000 plastic bags being used over its life-time.
Most women love a great hand bag. So why not carry one can be used as a lunch bag or a hand bag while using less disposables and be stylish at the same time?
I invented and own the Patent for the Pranzo Bag
Patent Number: US D655, 583 S
I currently purchase all of the components for the Pranzo Bag within Michigan and various States in America