23 Apr
Practically Perfect Vacations Inc.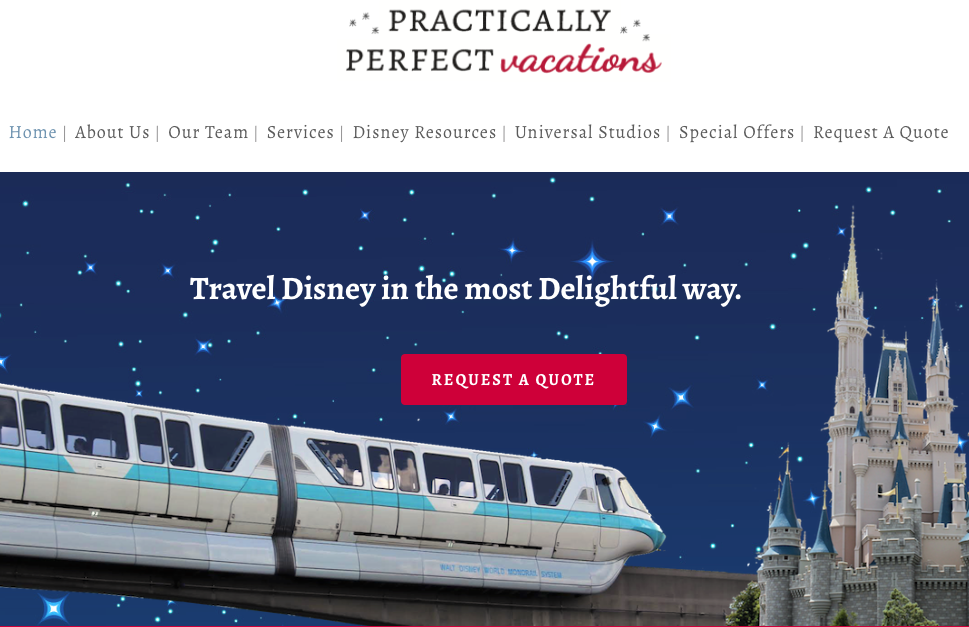 Founder of Practically Perfect Vacations and Disney Travel Enthusiast
Hello! I am a travel planner and owner of Practically Perfect Vacations Inc- located near Boston Massachusetts, specializing in Disney destinations of all kinds. Through many years of training and personal experience, my team and I are able to help you plan your dream vacation without the stress of trying to figure it all out yourself. We are here to help with as little or as much as you want in the planning processFor many years now, Disney has been a major part of life for my family. My husband and I love visiting Disney World with our two children. Watching the excitement and joy in their faces is truly priceless! I have traveled with an infant, toddler, and child as well as both at the same time. I have traveled with parents/grandparents also which can be tricky scheduling for all ages! I have been enjoying planning vacations for many years now, and I am hoping to help bring the same excitement to your family through the assistance of my outstanding team of industry experts- helping you to create memories to last a lifetime!
After several years as an agent and planner in the travel industry, I set out to build my own team of experts and a brand that would quickly come to be known both locally and nationwide for their expertise in the Disney product and their personalized service and attention to detail in the planning process! After opening just two short years ago, Practically Perfect Vacations Inc has soared, having already planned for thousands of families across the country!
This growing team of 20 travel professionals prides itself on bringing a collaborative approach to supporting one another which, in turn, allows us to provide the highest level of support to the families we work with. Our strength as a TEAM is what sets us apart and has been the key to our immense success. In addition, our quick growth is largely attributed to our PPV inc. "family" of clients who offer continued support and referrals. We pride ourselves in knowing and loving the Disney product and sharing that MAGIC and expertise with our growing network of clients over the many years to come.