06 May
Perk Panther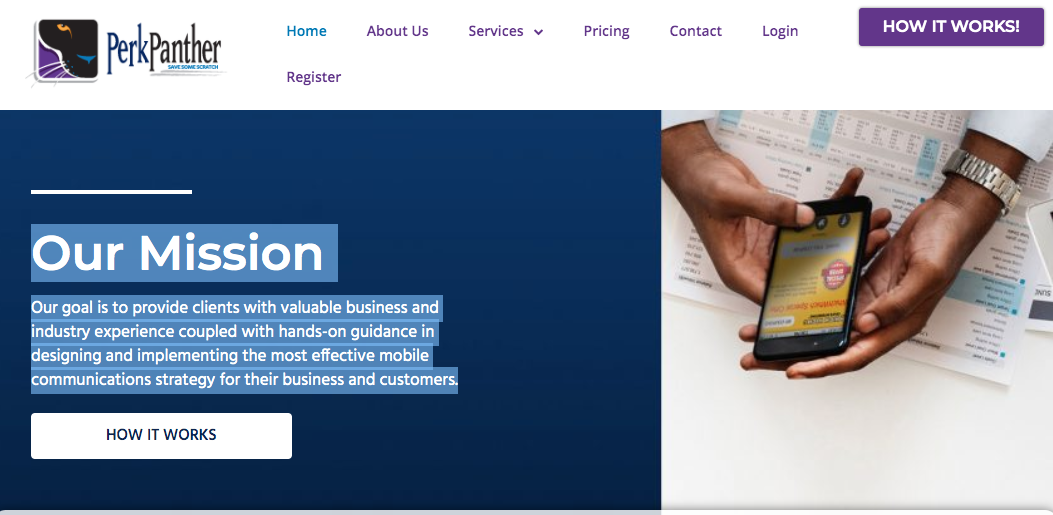 Mobile technology has evolved over the years and currently encompasses a wide range of solutions. It is our responsibility to understand the benefits and limitations of the different mobile solutions in the marketplace. Some work GREAT and some…well, not so much!
We offer extensive knowledge of SMS (text messaging), MMS (multimedia messaging), mobile web, mobile apps, location based marketing, digital kiosks, short codes, long codes, industry compliance and much more.
Our thorough experience and knowledge of Carrier and TCPA compliance ensures that your mobile strategy adheres to the carriers' best practices and guidelines.
Our goal is to provide clients with valuable business and industry experience coupled with hands-on guidance in designing and implementing the most effective mobile communications strategy for their business and customers.