15 Apr
Order My Steps LG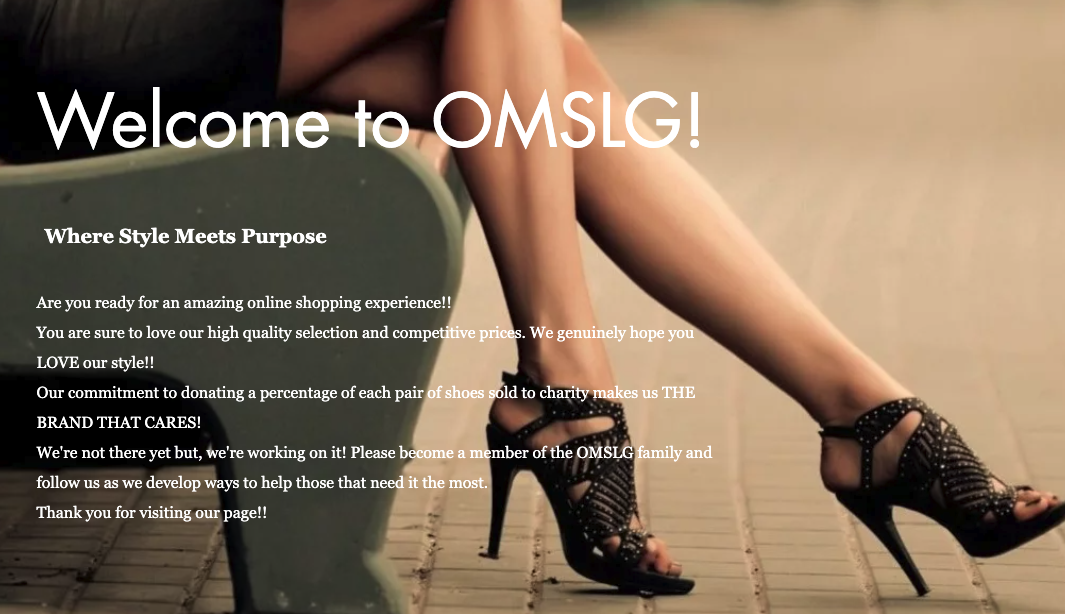 Welcome to OMSLG!
Where Style Meets Purpose
Are you ready for an amazing online shopping experience!!
You are sure to love our high quality selection and competitive prices. We genuinely hope you LOVE our style!!
Our commitment to donating a percentage of each pair of shoes sold to charity makes us THE BRAND THAT CARES!
We're not there yet but, we're working on it! Please become a member of the OMSLG family and follow us as we develop ways to help those that need it the most.
Thank you for visiting our page!!