24 May
Oakes Roofing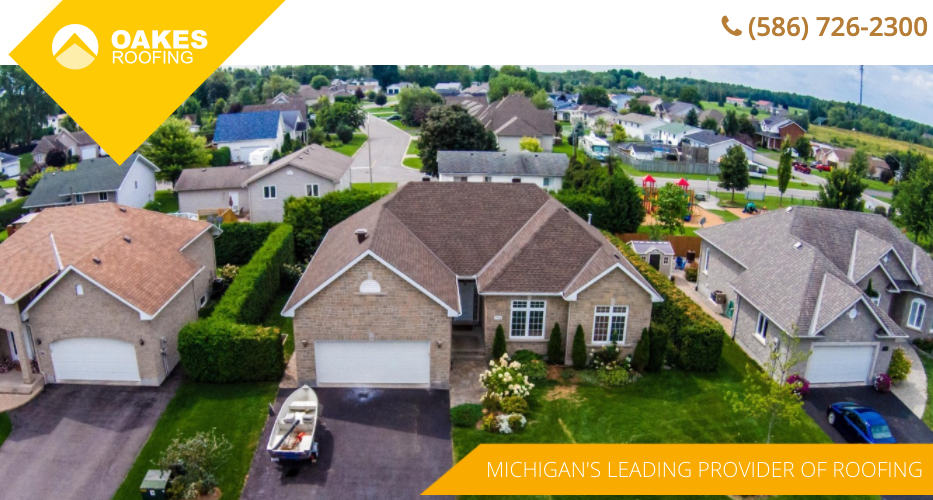 Biggest residential roofing contractor in Oakland County Michigan and Macomb
County Michigan
When searching for the best residential roofing contractor in your neighborhood, Oakes Roofing is your best bet. We're the experts in roof installation – always on time and friendly. We offer the fairest deals you can find, along with:
Best financial offers on the market – we work with fairest lending companies and
different shingle manufacturers to help fit your budget
Biggest selection of roofing materials • Most knowledgeable roofing advisors
Assistance with insurance claims if qualified
Once you call us at 586-726-2300, you'll receive the VIP treatment right away. We'll set you up for a free estimate and roof inspection. We'll assess both your home's interior and exterior to determine if you have any loose or missing shingles, roof damage or roof deterioration.