24 Apr
NSI Epoxy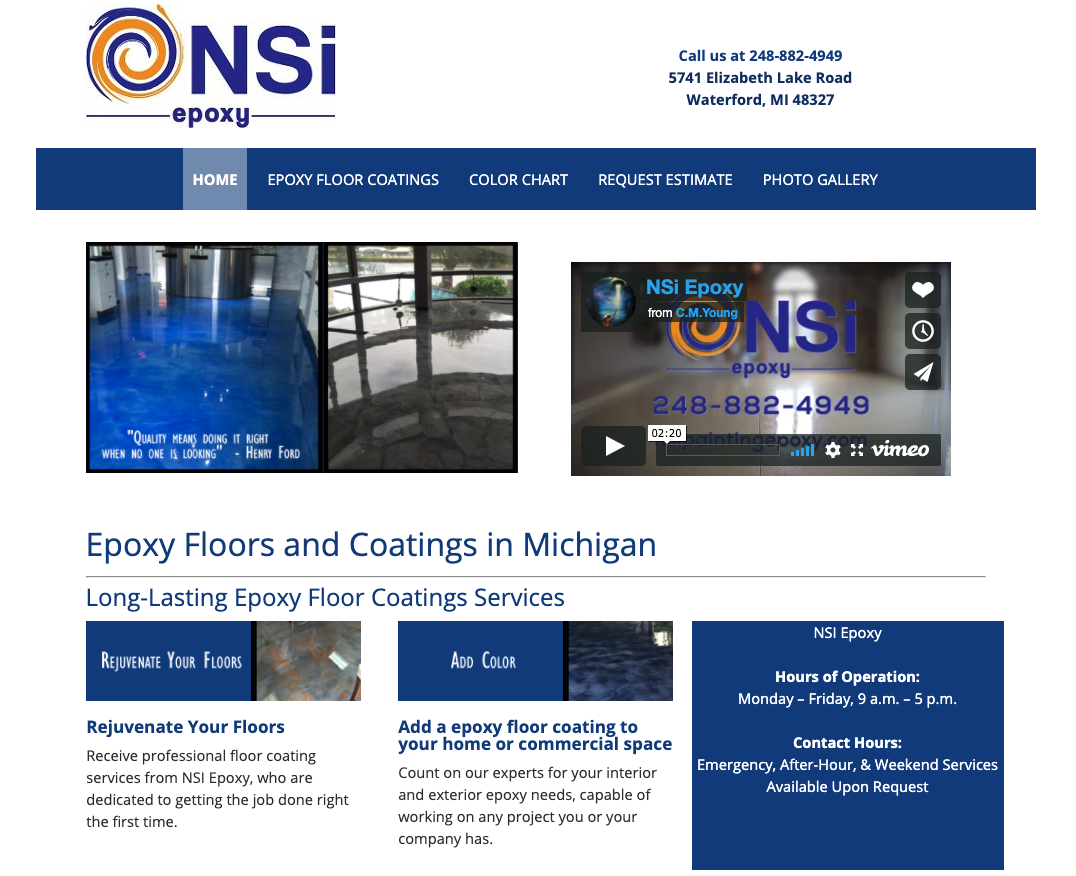 Who We Are
You choose the right company for epoxy floor coating services when you hire NSI Epoxy in Waterford, Michigan. Our focus is on applying high-performance floor coatings for all types of residential, commercial, and industrial properties. For your convenience, our services are available in Metro Detroit and the surrounding areas.
To ensure your floor is properly coated, we apply a primer coat and allow it to cure overnight. We understand that applying a product correctly is more important than how strong it is. Skipping this step is detrimental to your floor, as we have seen in our more than 20 years of experience.
Mission Statement
We pride ourselves on giving our customers 100% quality whether the job is large or small. With over 20 years of experience  you can be assured your job will be completed personably and professionally from start to finish. The success of our business was built on referrals.