26 May
Ned's Pretzels®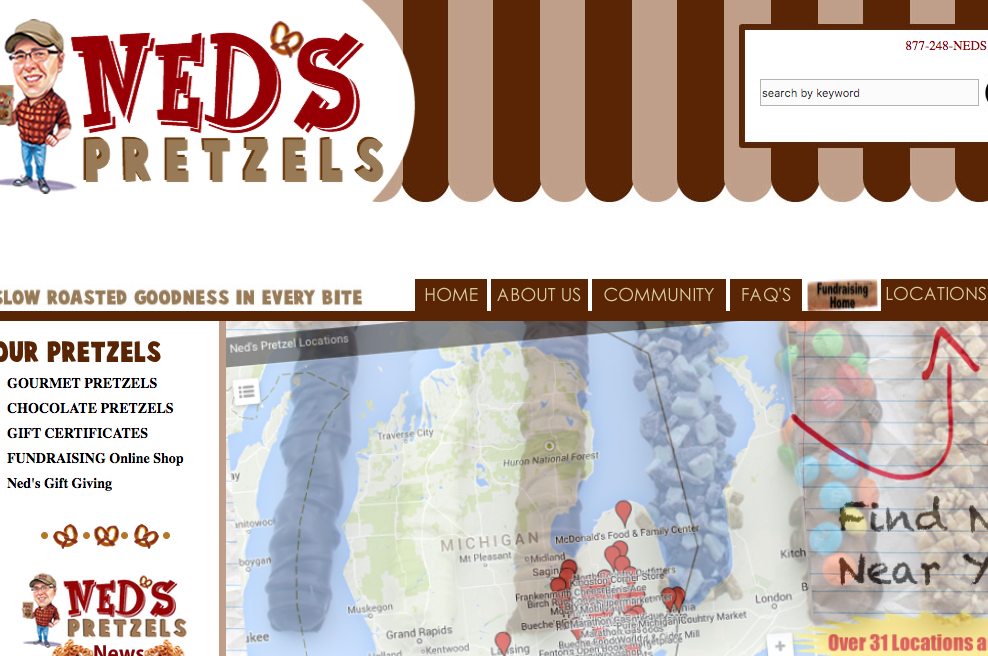 Ned's Pretzels® is a Michigan based, family owned Pretzel Company! All of our pretzels are made in Michigan!
OUR VISION STATEMENT:
Ned's Pretzels was established to generate profits to help support anti-bullying and anti-violence programs in communities throughout Michigan, to make a difference for a peaceful future. It is the goal and priority of the company to buy from Michigan businesses and farmers, whenever possible.
THE NED'S PRETZELS TEAM:

At Neds Pretzels, our team is made up of talented, unique, and down-to-earth people whose passion for making tasty products goes beyond simply putting out delicious snacks. We believe in making a difference in our community, and we demonstrate this by supporting anti-bullying and anti-violence programs for a peaceful future.  It starts first with a desire for positive, powerful, peaceful change and continues with a great tasting variety of pretzels!  
We are always looking for opportunities to carry our mission forward into a future where we can nurture local community and promote peace in our world. So, if you share our enthusiasm in this mission, and would like to learn more, please feel free to contact us! We would love to hear from you!