30 Apr
Mutha Shuckers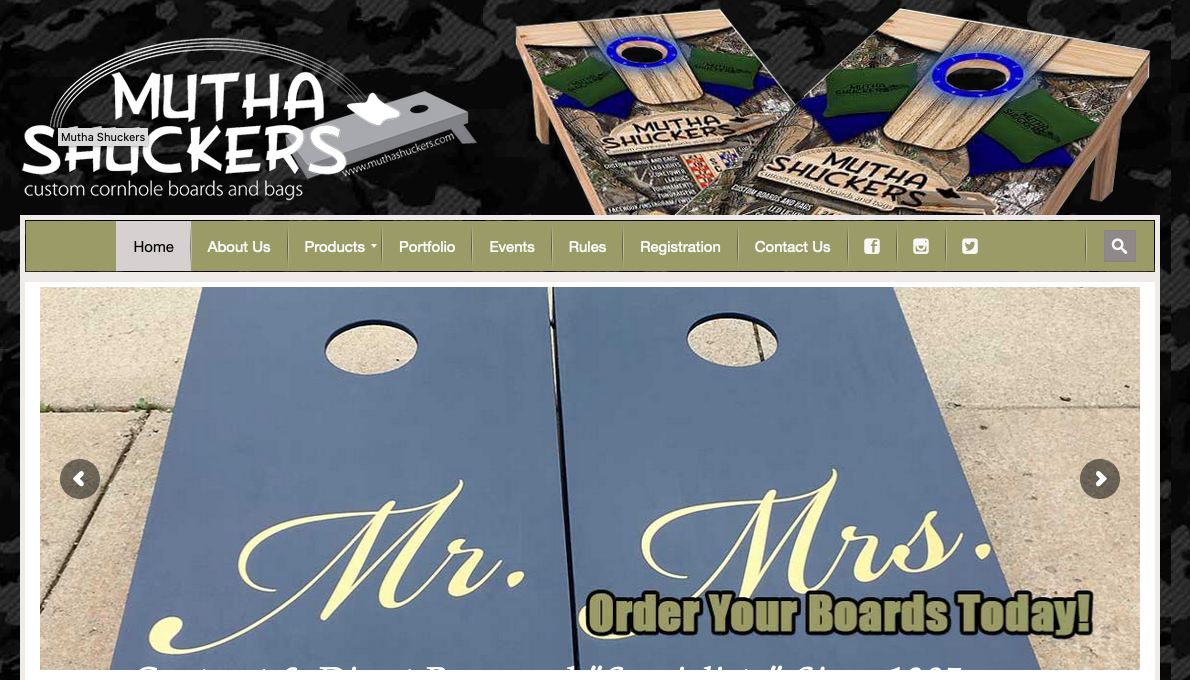 How it all began…….went to Ohio to visit some family for the weekend, my uncle said: "hey let's play some cornhole", my first reaction was What in the world is Cornhole!!! So we started playing on his homemade Bengals set, after about 2 games I was hooked. We played all weekend long.So when I got back home, my friend and I decided to make a set.
I swear I wish I still had that set because it was the worst thing I have ever put together. I mean particle board for the tops, threw on some paint, used a jigsaw for the hole( which was by no means a circle) and actually spray painted some Michigan M's on them. They were terrible but we still had fun with them.
Then I, unfortunately, got laid-off from work and introduced my neighbors to Cornhole and then everyone got Hooked on the game. We just about played every other day rain or shine. One day a neighbor and I started talking about making boards to make some extra cash, made a few sets here and there for friends and family and from word of mouth we got orders coming in like crazy…..SO MUTHA SHUCKERS WAS BORN!!!!
Been building sets for a few years now and going strong. I just want to thank everyone from friends, family and other builders for your support!!