11 May
Mr. Paul's Chop House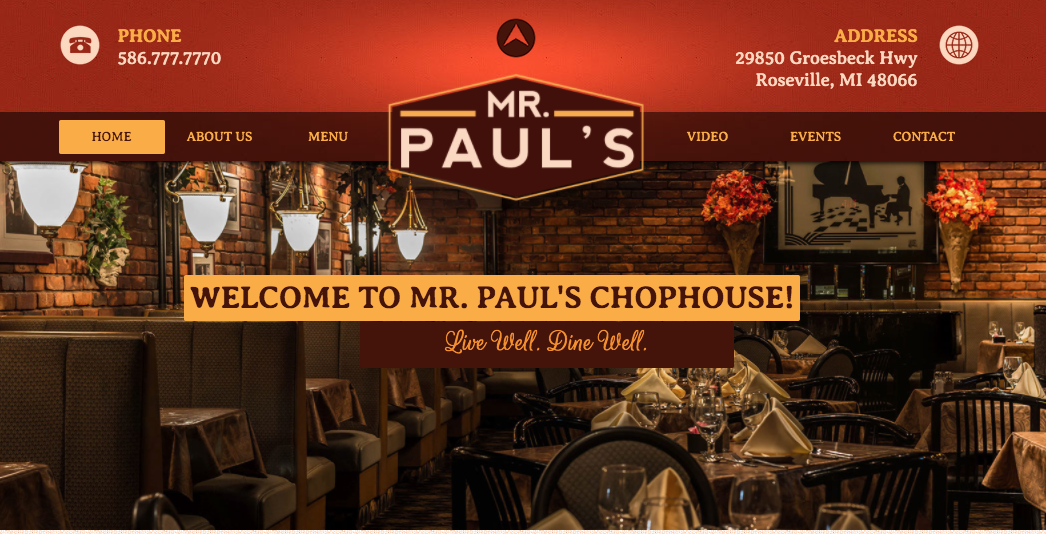 Founded by Paul and Peter Gogo in 1968, Mr. Paul's Chophouse has been serving traditional steaks and seafood for over 30 years. Paul and his brother Peter saw an opportunity for a steakhouse restaurant in the middle of Roseville, Michigan's automotive industrial area. Great emphasis is placed on service and USDA prime beef and fresh seafood, both of which are delivered fresh twice a day.
Their dream and vision, is now being carried on by Mr. Paul's six children. Paul Jr., Chris, and Peter run Mr. Paul's Chophouse while Nancy, Garry, and Wayne take care of business at the Brewery Restaurant (This is Mr. Paul's second restaurant, founded in 1980) The family is continuing the exquisite service that keeps friends and clients coming back.
Mr. Paul's Chophouse was designed for a unique dining experience, from our extensive menu to our 100-bottle wine list, we are sure you will enjoy a wonderful dining experience.