20 May
Mosquito Squad of Southeast Michigan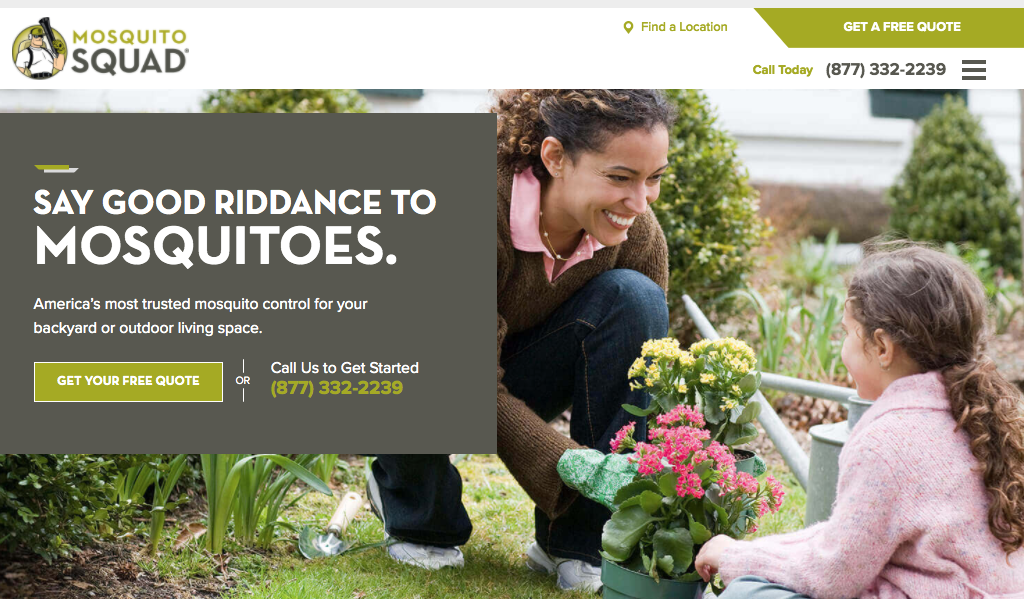 MOSQUITO CONTROL SERVICES IN MONROE, MI
MOSQUITO & TICK TREATMENTS IN SOUTHEAST MICHIGAN
Mosquitoes are known as some of the deadliest animals in the world. They carry dangerous diseases like Lyme disease, West Nile virus, and Eastern equine encephalitis (EEE). In the United States, an average of 1,000 Americans suffer a serious illness or die from mosquito bites. Don't let your loved ones be in danger of diseases spread by pests, educate yourself with mosquito prevention tips in the Monroe, MI area. Let the team of licensed and trained mosquito control technicians at Mosquito Squad of Southeast Michigan protect you and your loved ones from the nuisance and health hazards of mosquitoes, ticks, and other pests such as fleas, stink bugs, and boxelder bugs.
Our most popular mosquito control treatment in the Monroe and Taylor area is our Protective Barrier Treatment program. We have tested numerous environmentally-responsible products to identify the most effective formula for immediate and continuous 21-day protection. Our mosquito treatment eliminates 85 to 90% of the mosquito population. Our products are also EPA-registered and applied according to the product label guidelines. We also offer all-natural treatment made of essential oils for homeowners in Monroe, Taylor, Erie, South Detroit, Lambertville, Grosse Ile, Downriver, Belleville, Dundee, Woodhaven, Dearborn, and the surrounding communities in Southeast Michigan.