23 Apr
Mike's on the Water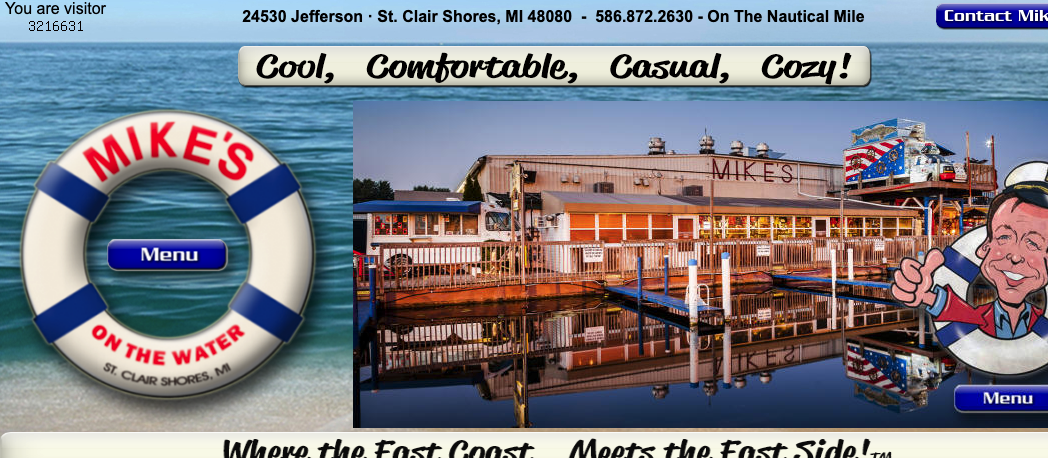 Michael LeFevre, a longtime St. Clair Shores restaurant figure opens a new quaint and comfortable lakeside burger bar titled Mike's on the Water inside of Michigan Harbor. LeFevre says there's a reason for the uptick in activity. "Cars draw cars, people draw people," he said. "The more places, the more choices people have to get out and relax by the lake, it makes the entire avenue more hot."
The new bar come at a time when the Nautical Mile Merchants Association and marina owners are looking to work with city officials on a $6 million public/private partnership to spruce up the area in an effort to attract new tourism dollars from boaters in Michigan and neighboring states.
Despite the tepid economy, there still is a lot of money tied to the boating community. A report compiled by the Recreation Marine Research Center of Michigan State University found the marina area along Jefferson between Nine Mile and 10 Mile roads generates $30 million in annual revenue, although the study was conducted in 2007, before the national economy collapsed.
Those dollars are enough to attract the attention of longtime Nautical Mile investors such as LeFevre. For him, opening Mike's on the Water is a homecoming.
He was an owner of Jack's Waterfront Restaurant from 1994 until he sold his share in 2003. His family also operated the former Lido's on the Lake from 1982 to 1990.
He spent the past seven years in Miami soaking up the Florida culture before returning to St. Clair Shores to launch yet another venture. "This is a good fit for me," LeFevre said. "This place is very casual, with an East Coast village oyster bar kind of feel. It has a great view of the water, boat docking up front and plenty of parking."
Mike's on the Water features dark, stained floors with booths and high-top chairs and seats 150 inside and 75 on the outside deck. The menu will feature "baskets of burgers, buckets of beer," along with mini fish burgers, fried bologna sandwiches, fish, salads and appetizers. Entertainment will be provided by a one- or two-man band performing what he calls "Jimmy Buffett-style music.