28 Apr
Litho Printing & Graphics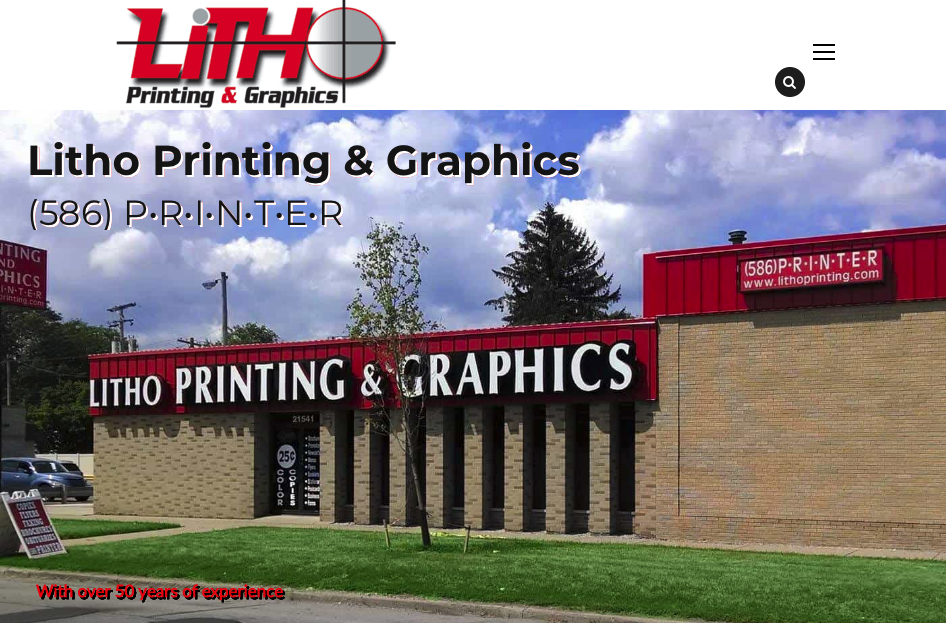 Litho Printing & Graphics – Michigan's Best Print Company serving Metro-Detroit and Beyond since 1966.
Along with experience comes quality, and Litho Printing with decades of print expertise brings exceptional service and know-how to the forefront of the printing industry.
Established in 1966, Litho Printing has grown from only working in the metro Detroit area to accepting nationwide print and design orders as well as the ability to ship anywhere in the world.
The business started in Walt Heid's Eastpointe, MI basement and evolved to a hi-tech complete print shop at its current Gratiot location. The move allowed Heid the ability to store printing jobs and prepare orders for shipping and delivery.
For the past 15 years, Dale Heid (Walt's son) has been the owner upholding the high quality standards of the family business, while serving thousands of customers with a valued product.