30 Apr
Lademan Insurance Agency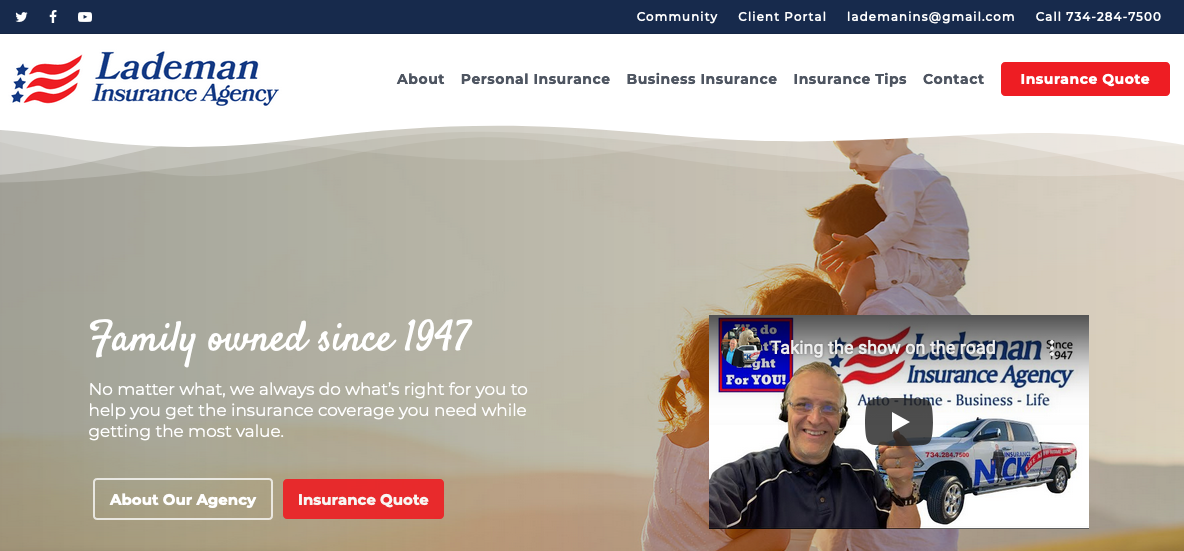 Three generations of Lademan Insurance Agency.
Our agency was founded back in 1947 in Allen Park, MI. Around 20 years ago, we moved to our current location in Southgate, MI. Founded by Lawrence B. Lademan, the agency was later passed onto his son Lawrence J. Lademan. He introduced his son, Nick Bader, into the agency in 2005, and due to Nick's success in the business, he became the agency's President. As a third-generation agency, we are proud to continue to serve our customers to the absolute highest standard.
At Lademan Insurance Agency, our mission is very simple. We strive to provide a true, concierge client experience which is unique in the insurance industry. We give clients the power of choice from top-rated national and regional insurance carriers.