15 May
Kroll Construction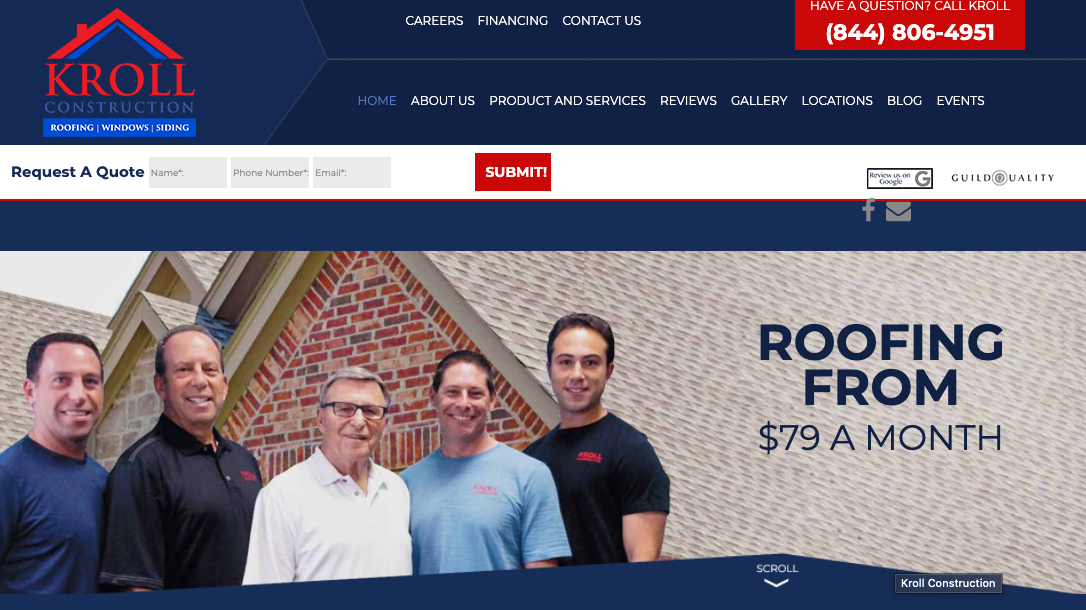 Fifty Years of Quality Detroit Roofing, Windows, and Home Improvement
Kroll Construction was founded in 1961 to provide our neighbors in Detroit and southeastern Michigan with high quality home improvement services. In an industry that is unfortunately known for poor service, our goal from the start was to become one of the top home improvement contractors and roofing contractors in Detroit and all of Michigan by earning the trust of our customers and building lasting relationships.
More than fifty years later, Kroll Construction has become known as the home improvement company and roofing contractors in Detroit that really cares about their customers and is determined to provide outstanding service from start to finish. This includes a commitment to full and open communications in order to keep you informed and involved at every phase of construction.
Our company is well established as one of the top roofing companies in all of Michigan, as well as the leading replacement window, siding installer and kitchen and bath remodeling companies in the state. Our Detroit area roofing professionals have the resources and experience to handle any job, no matter how big or small.
No other local roofing contractor, siding company, replacement window installer, or remodeling contractor offers the wide scope of services that Kroll Construction provides. This depth and breadth of services means that you can rely on a single company for all your home improvement needs.
We are a family business that is here to serve your family. Brothers Todd, Ron and Brian Kroll are committed to making your experience with us pleasant, engaging and enjoyable. We want you to be delighted with us!
Isn't that the kind of company you'd like working on your home? If so, choose Kroll Construction as your roofing contractors, siding contractors, window company or kitchen and bath remodeler. We're ready to help make your home more beautiful, more energy efficient and more valuable.