24 Apr
Kensington Valley Varsity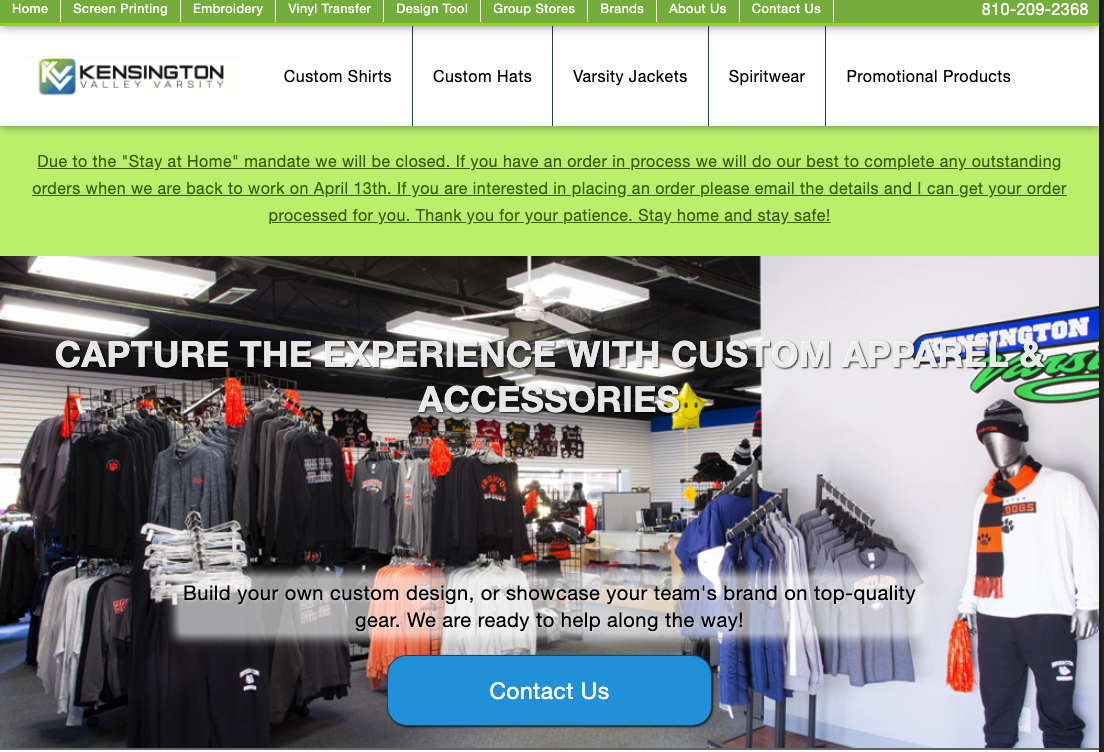 Brighton, Michigan Custom Apparel & Accessories
Full Service Provider
At Kensington Valley Varsity, we are dedicated to providing custom apparel and accessories for your company, group, or school. Using our high quality equipment, we offer embroidery, screen printing, and vinyl transfer services to bring your custom designs to life. We create gear with your colors, styles, and performance needs for sports apparel, spiritwear, and business clothing.
Trusted Service
We have continued to deliver high quality, friendly service to our customers since 2005. Using our knowledge and expertise, Kensington Valley Varsity manufacturers custom apparel and accessories that display your brand or image. All of our services are personalized to your needs, and we are proud to work with you every step of the process.
Build Your Own Identity
Design your own gear using our Design Studio tool, or build a strong identity by launching a custom store just for you. You can track orders and distribution, and even raise funds with your sales. Our team can quickly build a group of products with a custom store that is exclusive to your organization. We take care of the technical elements so you can get back to team building.
For the most professional Brighton custom apparel and accessories, please call or contact our experts today!