17 Apr
Joyview Meat Market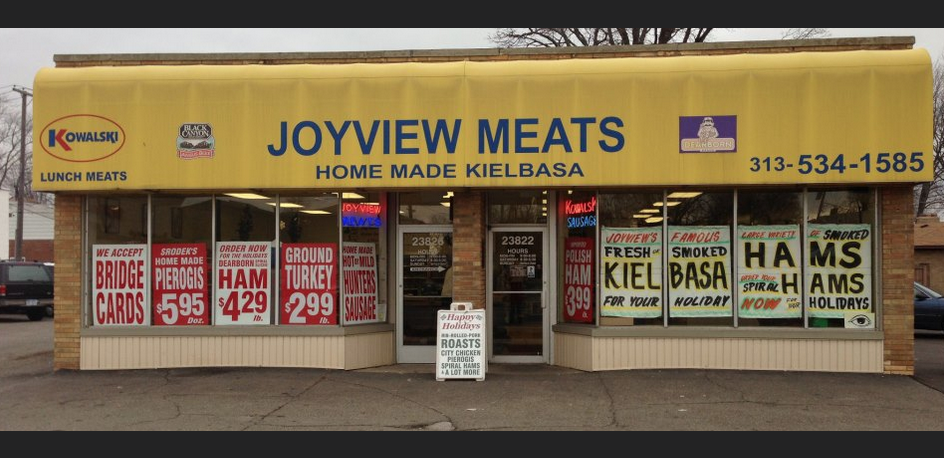 Joyview Meat Market specializes in making homemade fresh, smoked, and chicken kielbasa, considered by many as the best in the city of Detroit. Joyview also has fresh meat daily, and a lunch meat and cheese selection.
History Established in 1969.
Joyview started when Richard bought the store in December of 1969, now owned by Greg the store continues its rich 50 year tradition of supplying great meat and amazing service to the customers. This family has been in the meat business for over 80 years total. Before owning Joyview Richard owned a store in Detroit.