14 Jan
J. J. Jinkleheimer and Co. Inc.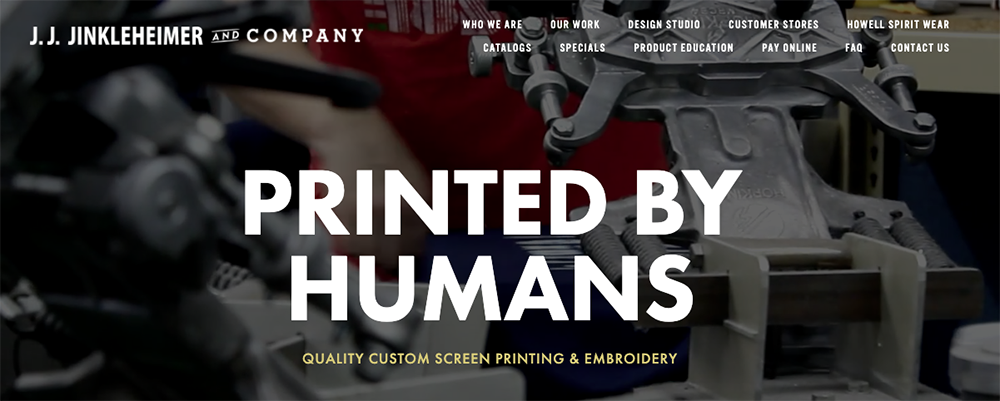 We are a full-service custom branding supplier specializing in apparel, custom headwear and promotional items. With a focus on quality, craftsmanship and value, we have led the field in providing exceptional service to our clients.
It's a phrase that's tossed around a lot, but at J.J. Jinkleheimer & Co, not only do we know what it means, but it is the very foundation of our business. Our staff combines experience, creativity, and accountability. Every job is carefully monitored to ensure that instructions are followed and that each project is delivered on time. From the pre-production artwork or sample to the final product, we pay attention to the details, so our customers can relax and expect a great final product!