17 Apr
Ideal Calibrations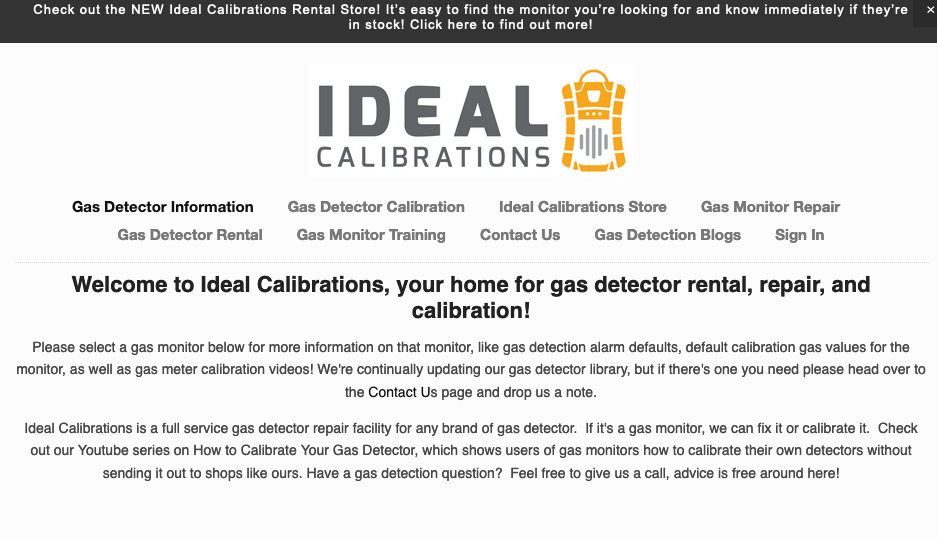 Welcome to Ideal Calibrations, your home for gas detector rental, repair, and calibration!
Please select a gas monitor below for more information on that monitor, like gas detection alarm defaults, default calibration gas values for the monitor, as well as gas meter calibration videos! We're continually updating our gas detector library, but if there's one you need please head over to the Contact Us page and drop us a note.
Ideal Calibrations is a full service gas detector repair facility for any brand of gas detector. If it's a gas monitor, we can fix it or calibrate it. Check out our Youtube series on How to Calibrate Your Gas Detector, which shows users of gas monitors how to calibrate their own detectors without sending it out to shops like ours. Have a gas detection question? Feel free to give us a call, advice is free around here!