23 Apr
Hippies Pizza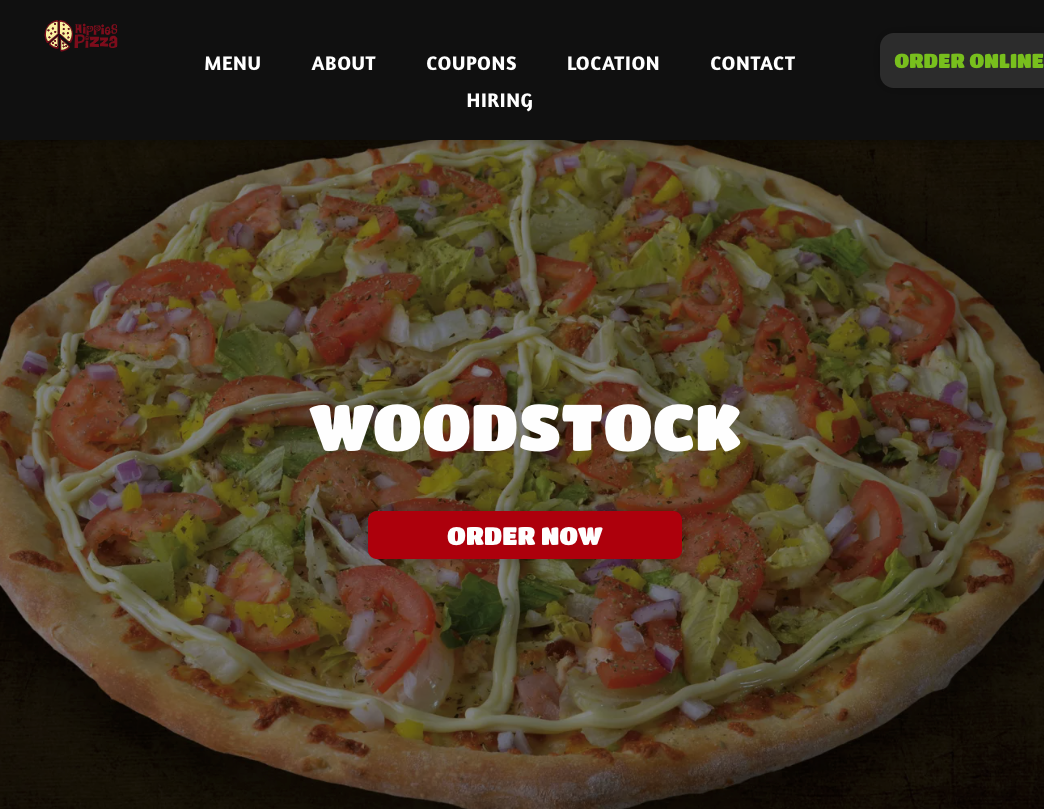 Hippies Pizza in Royal Oak. Est. 2011 (Open Late!) Open until 2am daily and 3amThursday-Saturday.
248-733-1111. Pick Up or Delivery until we close.
We Cater Parties from 11am to Close (Please give us a 24hour notice). At Hippies Pizza we knew right out of the gate that we were going to do things a we bit different then the majority of pizzerias. We started by offering an ambitious variety of hand crafted pizza creations. We also added a wicked variety of gourmet toppings including over 10 unique pizza sauces, 8 Variety of Cheeses, Crust flavors, we also expanded on our vegan pizza creations and we added a home made gluten-free pizza too. If your a pizza connoisseur we're sure it will take you a few months to get through our pizza creations.
We also have a few tasty items that one cannot find at other pizzerias such as our Delazone, Monti Cristo Sandwiches, Fried Twinkie's and our tongue tantalizing Pizza Desserts
A few other mentionables :: Our Round Pizzas are bigger than other Pizzerias! We have a variety of Gourmet Pizzas, Thin, Round, Square, Chicago Round Deep Dish,
Home-made Gluten-Free pizzas and Vegan Pizzas.
We have a wide variety of toppings from Gourmet, Traditional, Veggie, Vegan and Gluten-Free Toppings.
We have something for everyone on our menus from Subs, Pitas, Monti Cristo's, Burritos, Salads and Sensationable Wings baked in our own original Sauces, Delicious Munchies (Appetizers), our very own sub style creation called the Delazone, our own Monte Cristo Sandwich, Subs, and homemade Desserts you can't find anywhere else like the Fried Twinkie and the King (Reeces) Desert.
We also offer Party Store 7 Eleven Runs with any order!Hippies Pizza brought to you by Chris Culbertson and W. Keith Chow.
Like US on Facebook for Weekly Specials and Contests If you enjoyed our food at Hippies Pizza please post it on our Hippies Pizza Facebook Fan Page or Yelp.com . We appreciate every bit of help letting people know that you love our place. Thank you and Make it a Great Day!