29 Apr
Happy Tails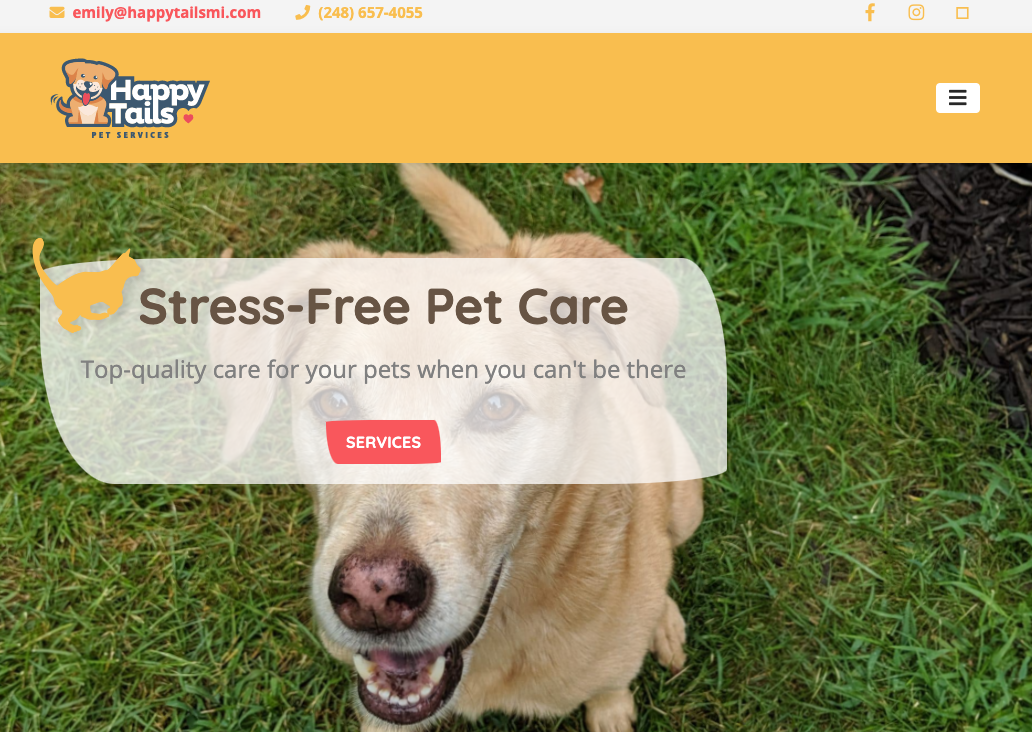 Your pets deserve the best!
Happy Tails Pet Services was launched in 2020 as a way for me to provide the highest-quality of pet care to friends and neighbors when they are away. As a pet owner myself, I know how difficult it is to leave your pet(s) in the care of someone else. I aim to make your pet(s) as happy, comfortable, and stress-free as possible while you are away.
I've been taking care of dogs for neighbors since I was a teenager (over seventeen years of experience), and have owned dogs since I was a kid. I've been a sitter on Rover for over a year and a half, and decided to start my own pet services company so I can continue to expand the network of furry friends that I have created.
Every pet is unique, and I look forward to meeting yours!
-Emily (Founder & Owner)