15 May
Gwiz & Gwiz Reupholstery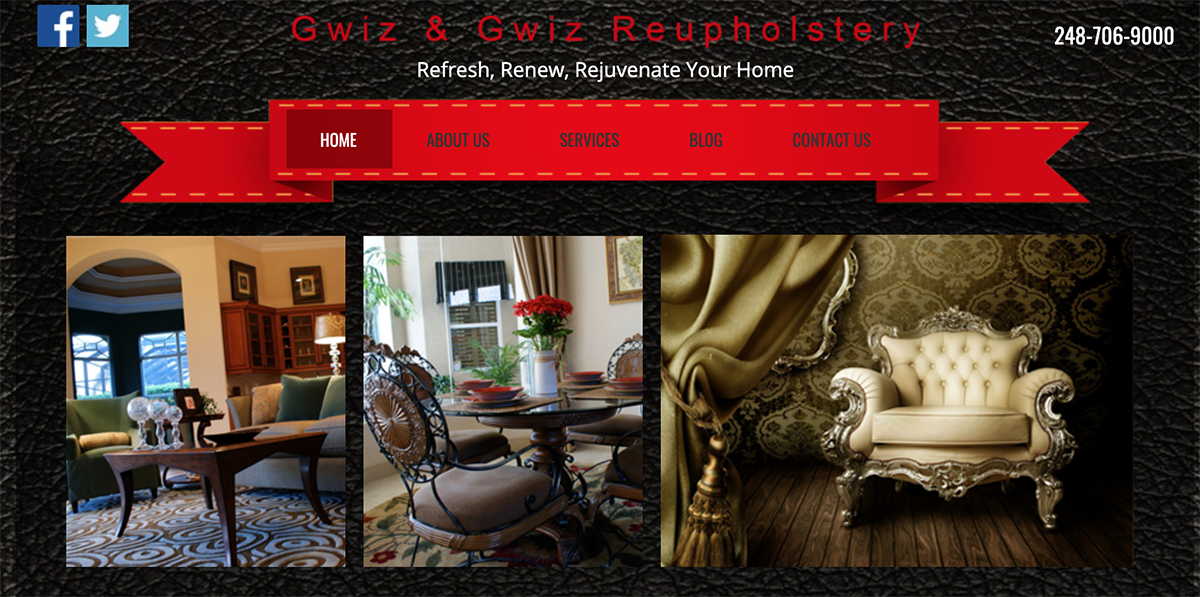 Gwiz and Gwiz Reupholstery is a family-owned and operated company whose ultimate goal is to provide the highest degree of quality in upholstery services for superior customer satisfaction.
We cannot emphasize enough how much we value and appreciate you. Without our customers, we would not have survived as a company for over 60 years. You are truly an invaluable asset to us.
As a token of our appreciation for you, we make it our duty to provide you with the most convenient and hassle-free experience possible. We offer FREE estimates, as well as FREE pickup and delivery for your benefit.
Some examples of our craftsmanship
Our family-run business is committed to upholding family values. The owner, Bob Gwiz, has dedicated his life to providing his customers with uncompromised customer service and the highest degree of craftsmanship.
We believe in providing you with a cost efficient alternative to buying new furniture.
It's likely some of the furniture in your home has been passed down through several generations. You probably have an emotional attachment to this furniture because of the pleasant memories it invokes.
Allow us to help you continue to use and enjoy your heirloom furniture for years to come.