15 Apr
Ferosh Chick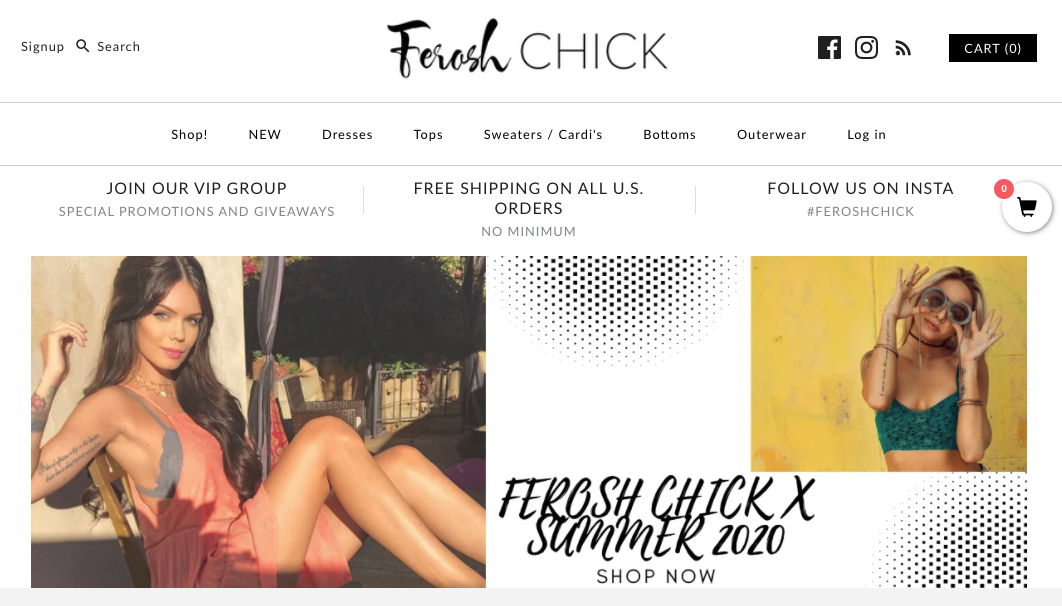 Ferosh Chick was founded in 2012 and started doing pop-ups all over Metro Detroit.
So here I am! The founder and owner of Ferosh Chick. My name is Sarah Buckhannon – I am a young mom, wife, entrepreneur and style obsesser! I started Ferosh Chick because I was tired of seeing the same ol' same ol' every time I went shopping. I wanted to offer high quality, uniqueness and affordability to all of you. We are not your typical boutique!
My little story..
My sense of style has always been on the "unique" side. I was so tired of seeing the same styles in boutiques and nearest retail stores. Regardless of state or location it was all the same New York, California, Chicago, Detroit, Atlanta… Your style is one of the easiest ways to represent you as your own person. I don't know about you… but I didn't want to be the same as everyone else. It was then I decided it was time to start my own boutique.
Ferosh Chick stands on these three platforms
Quality
Unique
AFFORDABLE.
Ferosh Chick, a lifestyle clothing brand, is curated with modern boho fashion and mixes of young contemporary. I believe fashion has no limits, all you need to be is a free spirit badass and you're in! Our curated collection individual styles are only available for a limited time (once we sell out we rarely restock), but we keep em' comin'.
We are based locally in Metro Detroit. Right now Detroit is making one of the biggest comebacks- this one is for the books and we are so glad to be apart of it. Detroit Love!