15 May
Farbman Group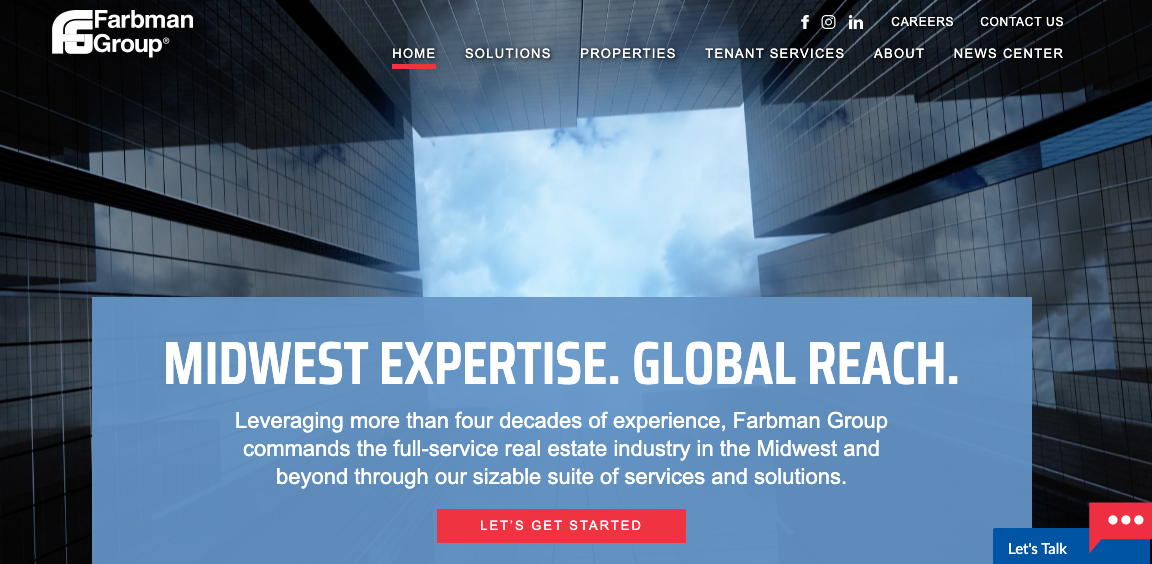 We Are Farbman Group
Founded in 1976, Farbman Group is a leading, full-service commercial real estate firm handling all facets of commercial real estate transactions – from property management and leasing to acquisition and disposition.
Today, our firm manages more than 25 million square feet of office, retail, and industrial space throughout the Midwest.
Farbman Group employs more than 200 people, organized into several mutually supportive divisions:
Commercial Property Management
Construction
Development & Site Selection
FarbNET, LLC
Financial Services
Medical Real Estate Solutions
Real Estate Brokerage
Receivership
Tune-up Program
Our knowledgeable team is committed to providing effective, efficient and cutting-edge solutions for clients. From utilizing the latest technology and software to building amenities, we're constantly updating our properties to make them more consistent with the industry trends of the time.
Throughout the years, Farbman Group has received numerous awards and honors that recognize our demonstrated ability and commitment to exceeding expectations of service and professionalism in the commercial real estate space.
The accolades we receive are a true testament to our team's dedication to providing excellent real estate services at our properties for our clients, and advancing Farbman Group's strong reputation for commercial real estate in the Midwest and throughout the Globe.