12 Apr
Eye Spy Private Detective Agency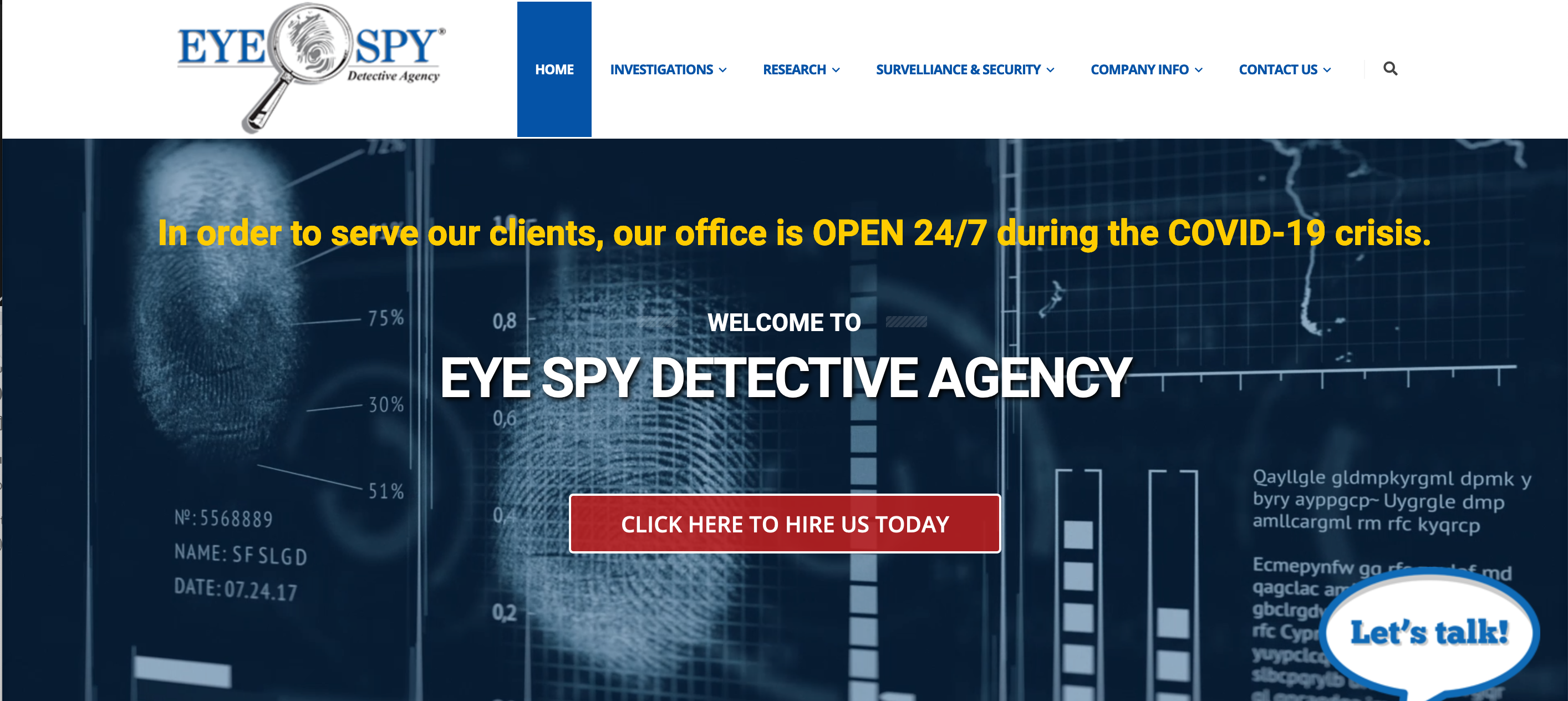 Eye Spy Investigations, Inc. is a group of diverse, well trained, professionals that understand the need for gathering usable evidence for our clients.  Eye Spy has been in business for over 25 years, and we have perfected our trade over the years.
Our investigators and operatives are college educated, have police and/or military experience, and are certified and licensed in many different fields.  We are not a "one-man" operation.  We have multiple investigators with diverse backgrounds, which allows us to find solutions to fit each of our clients needs.
At Eye Spy, we constantly upgrade our surveillance equipment, allowing us to offer our clients the best technology available to solve the cases we are hired to investigate.  We understand that financial investment is needed to keep up with new technology, and we are not afraid to invest money to better help our clients get what they need.
Eye Spy is one of the largest, most experienced private investigation agencies in the State of Michigan.  We are licensed in several other states and have conducted investigation throughout the world.  Clients who hire Eye Spy should be confident that we will have your back and get what you need.