30 Apr
Exterior Experts of Michigan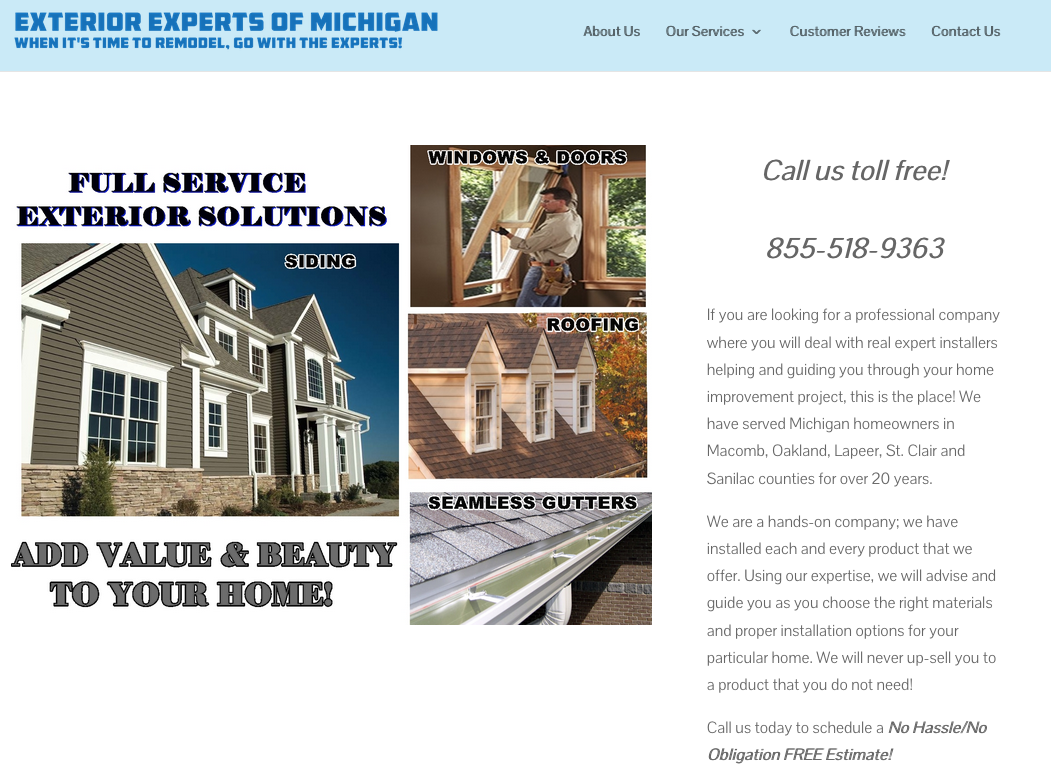 If you are looking for a professional company where you will deal with real expert installers helping and guiding you through your home improvement project, this is the place! We have served Michigan homeowners in Macomb, Oakland, Lapeer, St. Clair and Sanilac counties for over 20 years.
We are a hands-on company; we have installed each and every product that we offer. Using our expertise, we will advise and guide you as you choose the right materials and proper installation options for your particular home. We will never up-sell you to a product that you do not need!
Call us today to schedule a No Hassle/No Obligation FREE Estimate!