23 Apr
Ernie's Market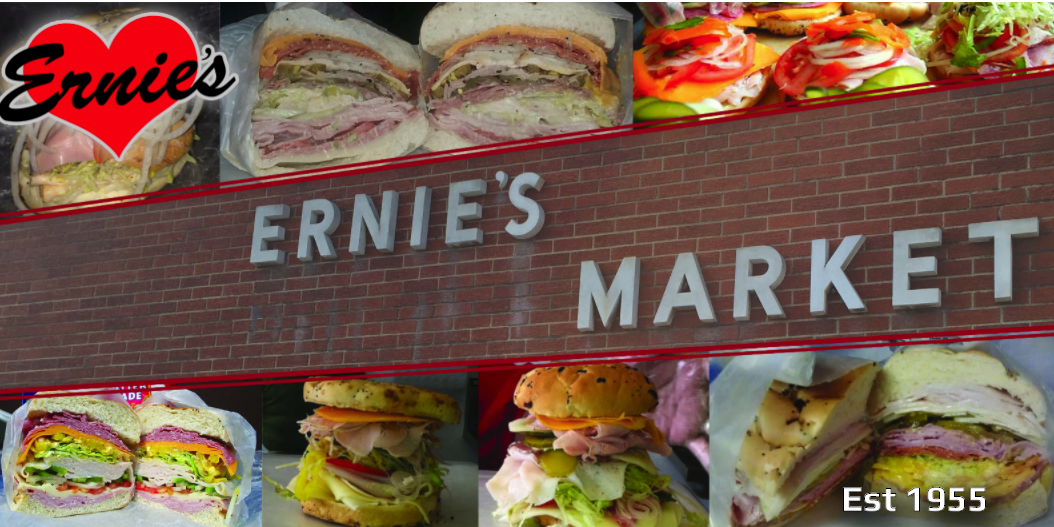 When people walk into Ernie's, it is like a walk back in time. The shelving, counters, coolers, and ice box are still there just like in 1955. Upon entering, the wonderful smell of fresh meat and cheese permeates the air. Not only does Ernie love to make a sandwich for his customers, but he loves for customers to have a good time. Coming to Ernie's is often referred to as "The Ernie Experience." Customers are always greeted with "Hey Baby" and a handful of Hershey Kisses. Whether the customer is man, woman, old or young, it doesn't matter. When Ernie was asked, "Why do you call everybody Baby?" he responded, "Well, I can't remember everybody's name, but I know everybody is a "baby" to somebody, so if I call the person "Baby" he/she knows I care!" He often surprised his customers by not remembering their names, but what sandwich they want.
Beware! Sometimes the lines are long, but when the customers get to the front of the line and watch Ernie making their sandwich they often say, "It is worth the wait."
Ernie's uniqueness has not gone unnoticed. Googling "Ernie's Market" will reveal pages of pictures, stories, and videos of Ernie's Market. Ernie has been declared "Good Will Ambassador of Oak Park." He also was Grand Marshal of the Oak Park Parade. He has been featured on Channels 2, 4, 7, and 11. Also, he has been the winner of Click on Detroit's 4 the BEST Contest for Best Sandwich Shop for a DECADE (2008-2018). Ernie has been featured in Under the Radar's First Fifty, and he has been sited in many newspaper and magazine articles and videos such as 17 Epic Sandwiches to Eat before you Die, Ernie's Market: "A Slice of Americana," Ernie's Market in Oak Park: Home of the Monster Sandwich just to name a few. This year he was even on the cover of Metro Times.
If you want a quality sandwich for a good price, just come and visit ERNIE! The Ernie Experience is one of a kind. "Who LOVES You BABY? Ernie Does!"