16 Apr
D&H Window Cleaning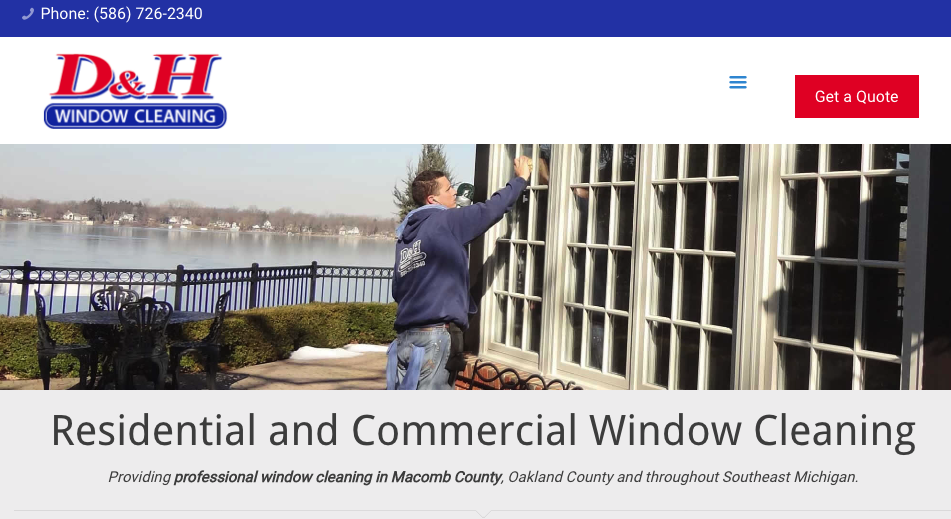 In 1969 Henry Young opened the doors on D&H Window Cleaning with the ideal that providing superior on-time, personalized service was key to success. Three generations of the Young family have been living up to that ideal, year after year, by serving three generations of clients. Today Henry's grandson Jason provides the same high quality service to some of the grandchildren of Henry's first clients … just as Dave, Jason's father, has done for those client's parents. With a tradition of exemplary long-term service, D&H Window Cleaning has grown from its humble beginnings to be the gold standard in residential window, gutter and lighting fixture cleaning.
Why Choose D&H Window Cleaning?
D&H Window Cleaning has been serving families and businesses in Macomb, Oakland and Wayne counties for over 49 years. Providing best-in-class service for high-end residential and moderate sized commercial clients is the goal of every employee at D&H. Whether your needs are interior and exterior windows, gutters, lighting fixtures, mirrors or screens our highly trained staff will exceed your expectations.
As a long-time member of the International Window Cleaners Association (IWCA) our safety-conscious staff takes every precaution to ensure not only their safety but the safety of our clients and their property. Wearing shoe covers or removing shoes, covering clients valuables and using biodegradable USDA approved cleaners D&H has a record for being trustworthy, reliable and doing an excellent job. When you think windows … think D&H. Call to set up an appointment today!