14 Apr
Detroit Radiant Products Company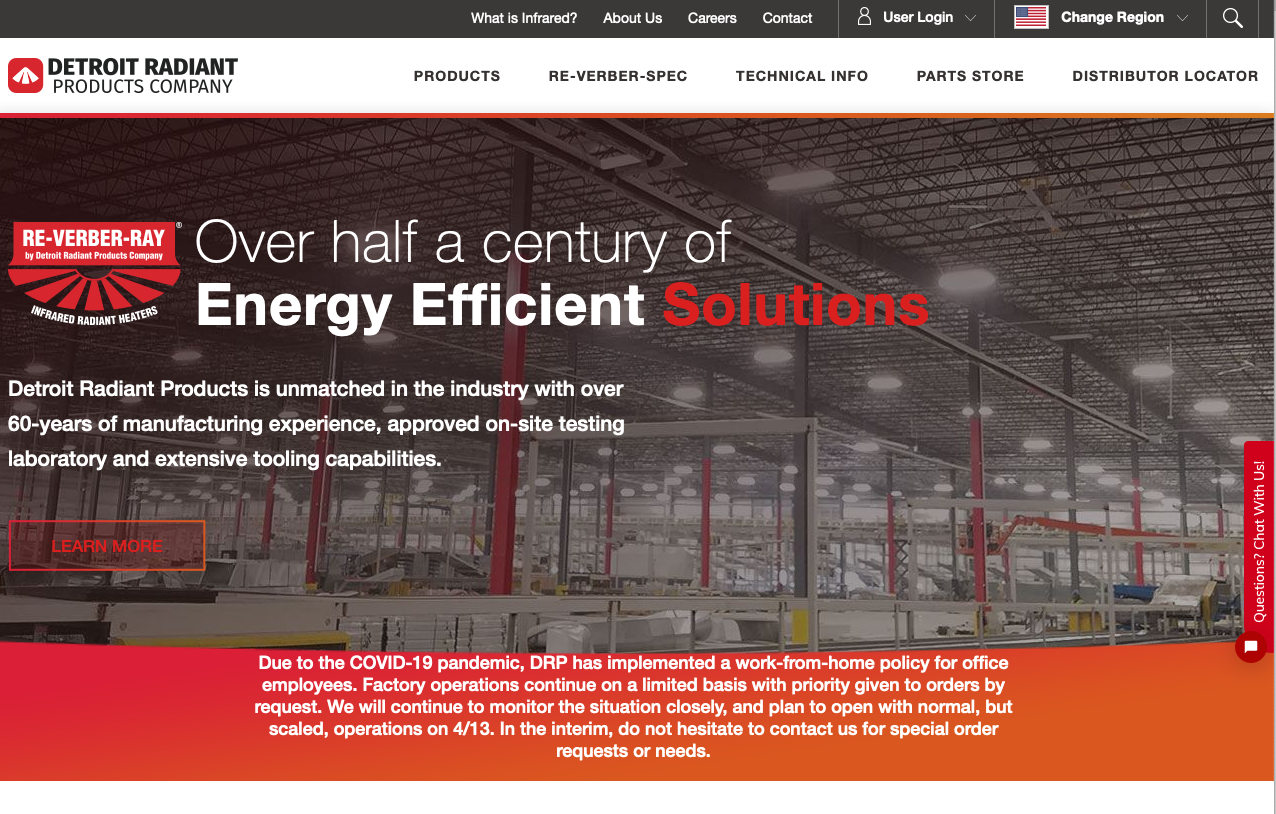 For more than half a century, Detroit Radiant Products Company has been setting the standard for high-quality, cost-effective, energy-efficient infrared heaters. Re-Verber-Ray® brand products are recognized as a solution for most commercial, industrial and specialty applications.
It all begins with our trusted and talented network of employees and representatives. Factory trained Re-Verber-Ray® representatives to work with engineers, contractors, and installers to develop efficient design plans for each application, ensuring that our customers select the right products to meet maximum efficiency.
Our Warren, Michigan (U.S.), headquarters encompasses 105,000 sq. ft. of manufacturing space, including a dedicated press room, five production lines, a certified testing laboratory and a training classroom. Our Customer Service, Engineering, Sales, and Accounting Departments are housed in an additional 20,000 sq. ft. area at the same location. Affiliate companies located in Paris, Ontario (Canada) and Warren, MI, further occupy 65,000 sq. ft. of manufacturing floor space.