16 Apr
Destiny Games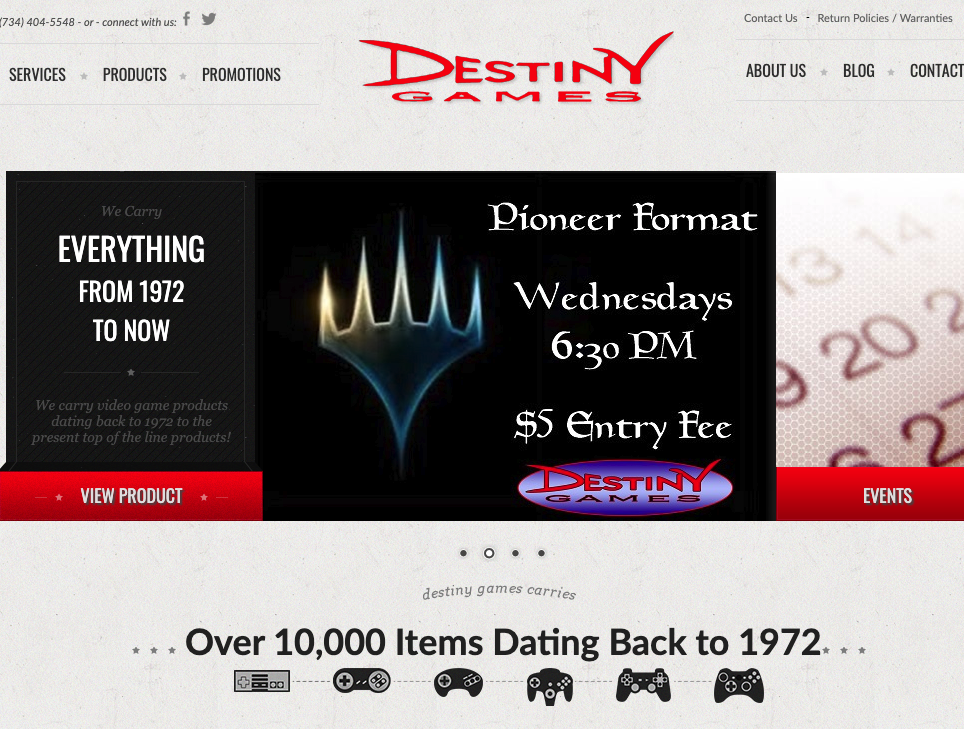 Destiny Games was established in September 2008 to provide gamers a total video game store. We carry video game products dating back to 1972 to the present top of the line products! We have thousands of items in stock as we have the largest selection of video games around here. Of course, there is so much more to the store than that.
There is also a repair center here as well to fix many systems for a variety of problems from drives no longer reading disks and broken screens. Speaking of disks, we can repair your scratched disk to make them play like new! Even disks with the "laser burn" in them. Let us judge if it is repairable or not.
How about table top gaming? Yes, we have that too! From Magic the gathering to Settlers of Catan and much more. We are also an authorized seller of Games Workshop products. If we don't have what you are looking for, generally we can order it for you. We have even set up tables so you may come up with your friends to play here!
We can also special order tabletop game products such as Warmachine and Warhammer if we do not have them in stock.
We are here for you. We will always do our best to give you the best possible experience that you can have. Customer service is our top priority. Come and check us out, you will NOT be disappointed! Destiny Games, Your Destiny is HERE!